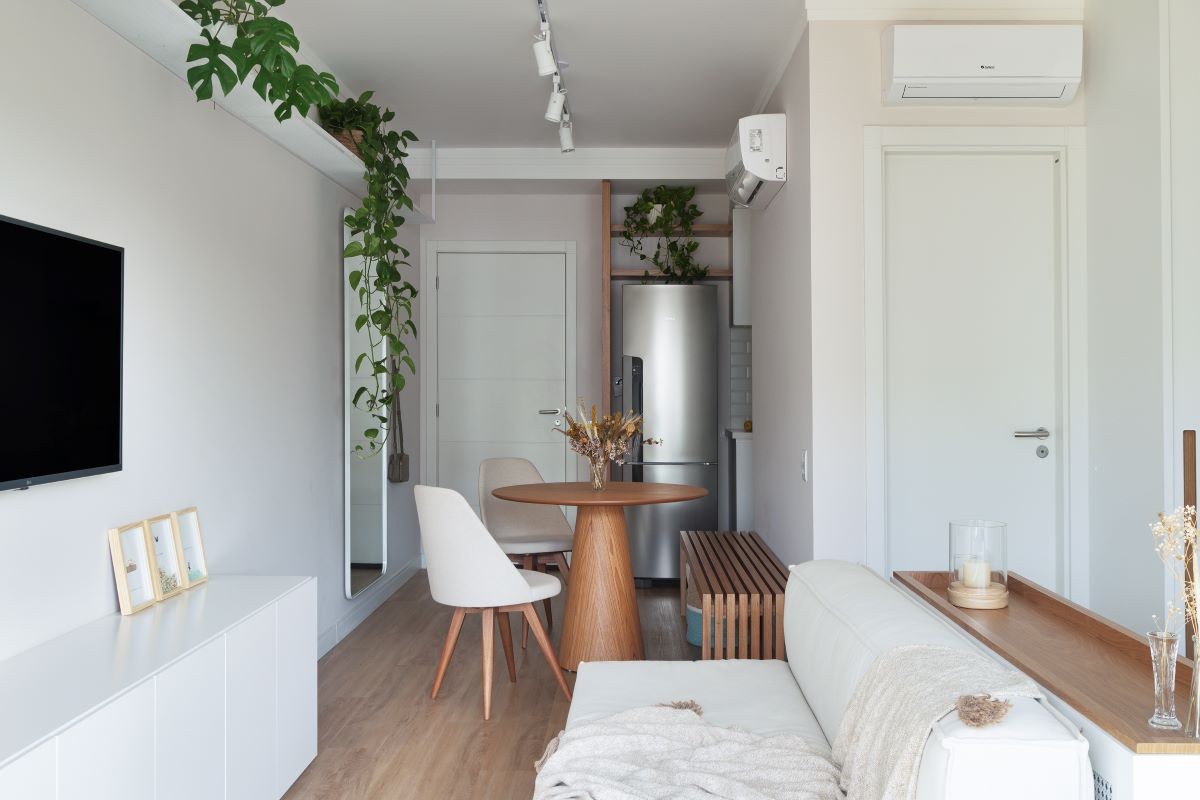 Functionality, practicality and clear environments were the three main requirements that the resident of this 38 m² studio, located in Novo Campeche, in Florianópolis (SC), requested for the project.
the architect Andressa Venturini (@andressaventurini.arq) was responsible for the renovation, which lasted 3 months and prioritized the use of light colors and wood, providing a clean environment, as desired by the young owner.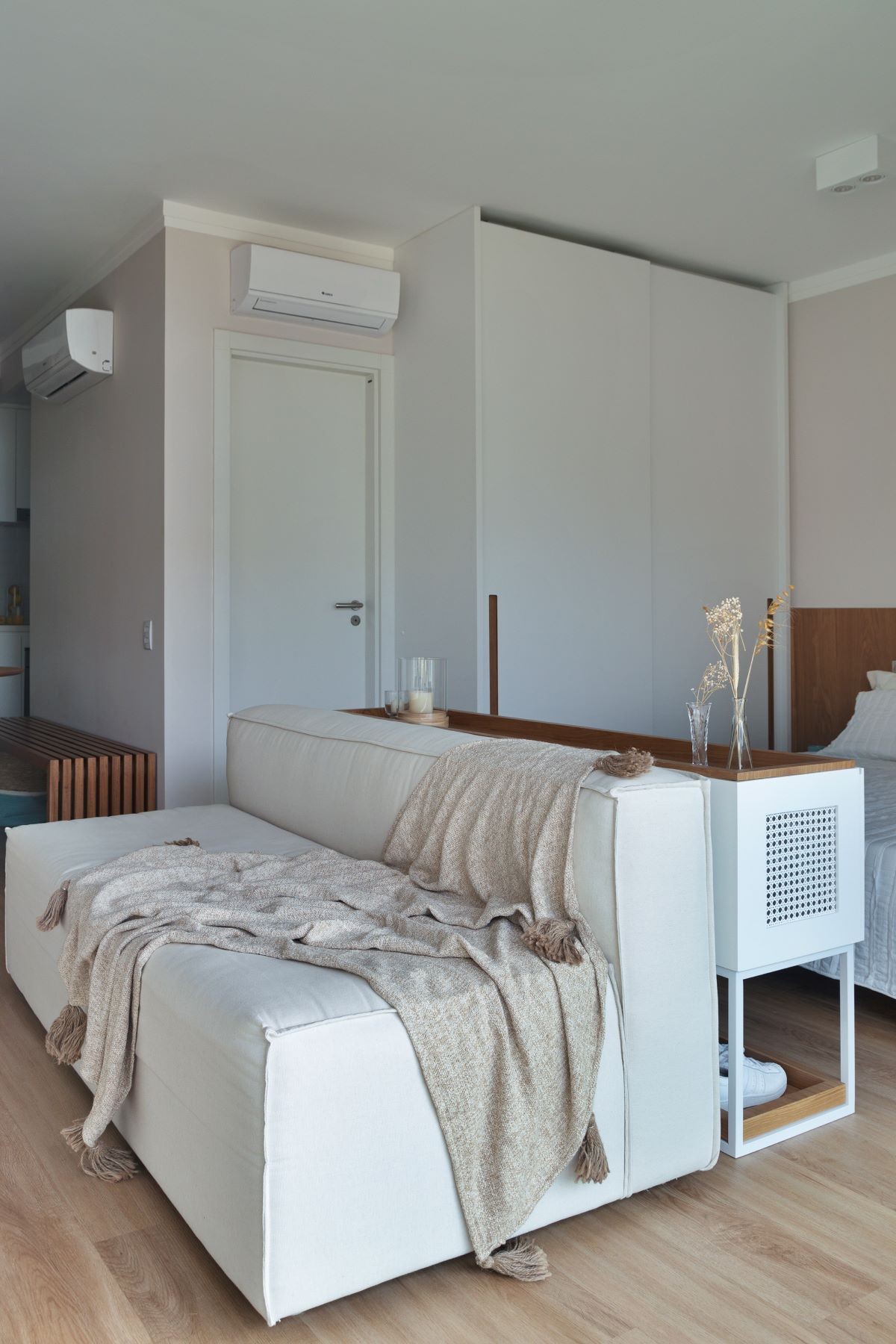 During the project, the professional carried out hydraulic interventions in the property to adapt the kitchen equipment in the best way, but there was no need to make major interventions in the plant.
As the property is a studio with reduced footage, circulation was a concern of the resident. Therefore, she requested that the furniture be functional in order to meet the needs and ensure fluidity between the environments.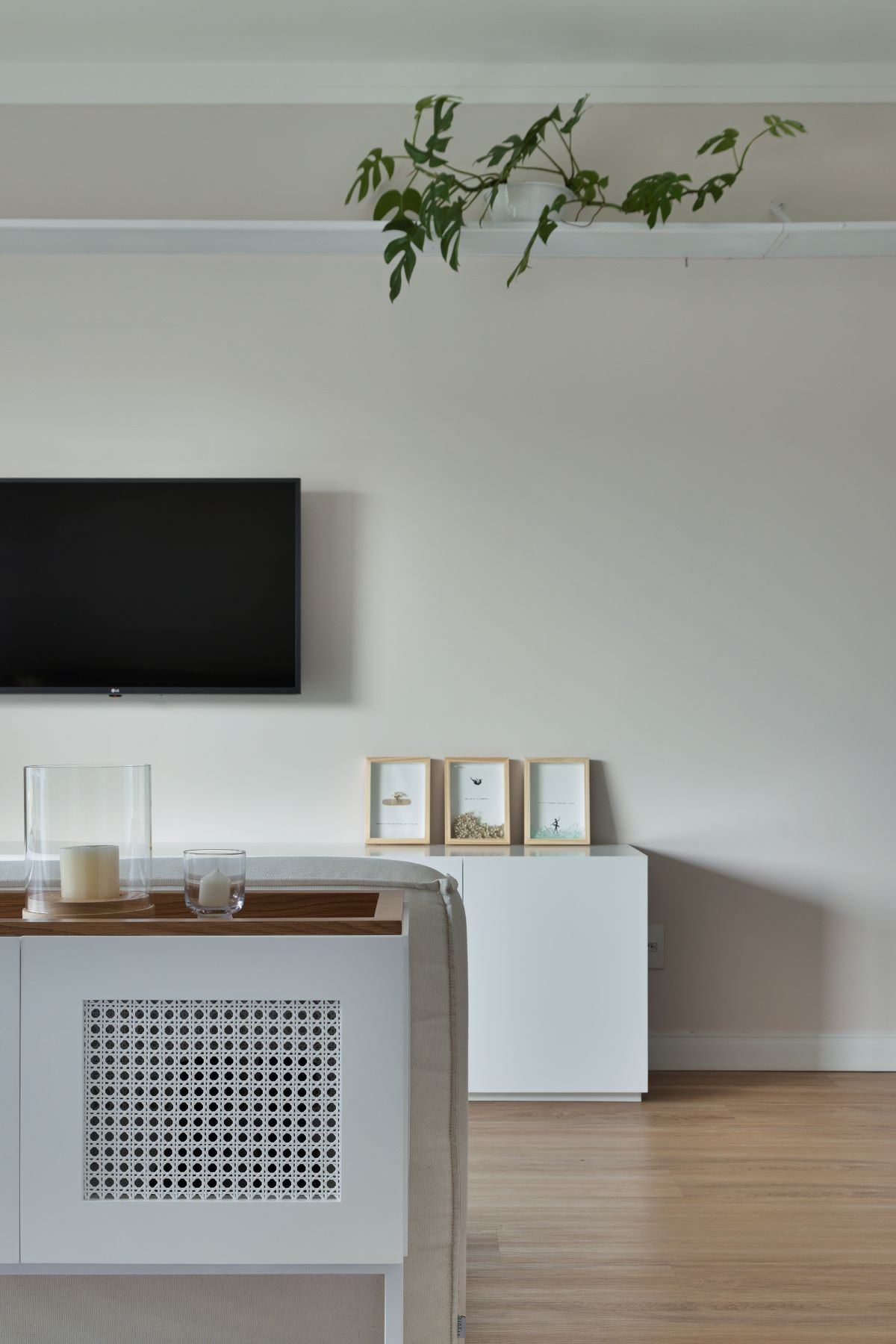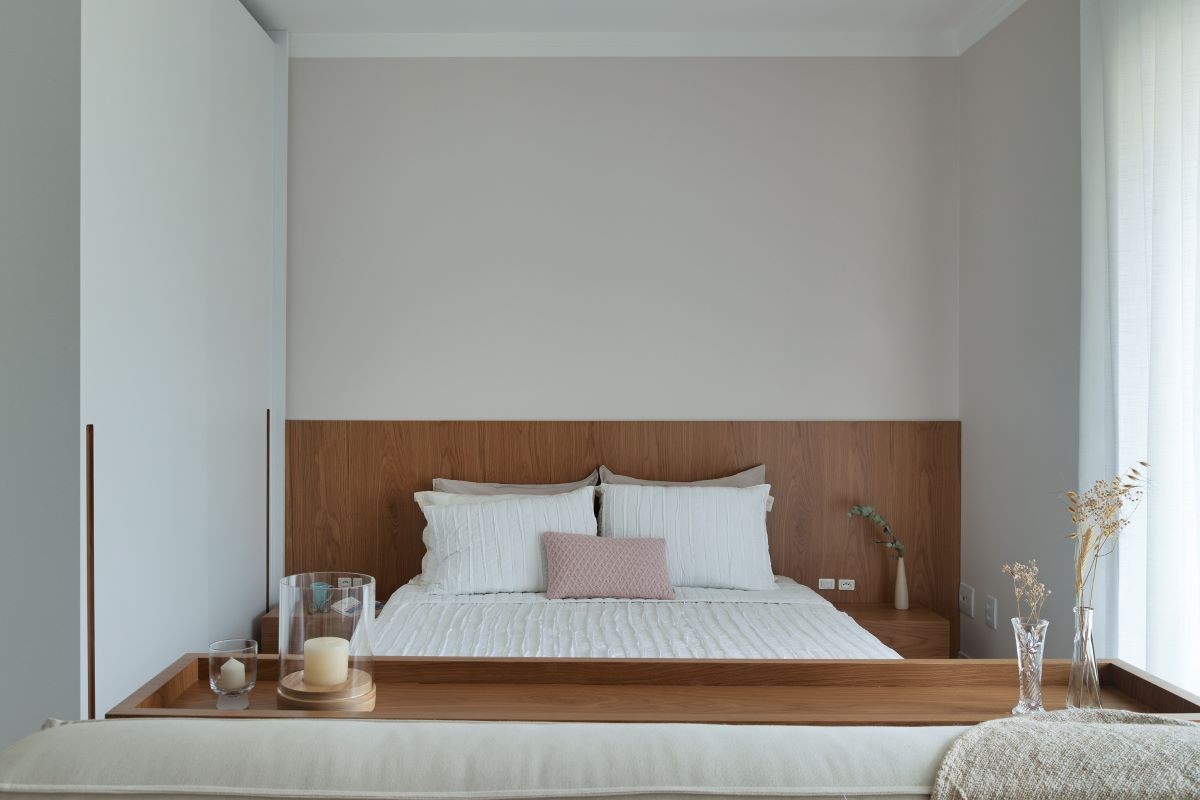 The property has few walls that divide the environments, allowing them to be fully integrated, with the exception of the kitchen. One of the highlights of the project is the sideboard, which also works as a shoe rack, made with white lacquer, natural straw and wood, designed by the office, and makes a smooth transition from the bedroom to the living room.
At the entrance to the studio, a wooden brise hides the side of the fridge towards the hall. A wooden slatted bench, also signed by the office, works both for the hall space and for the dining table, which has two other chairs.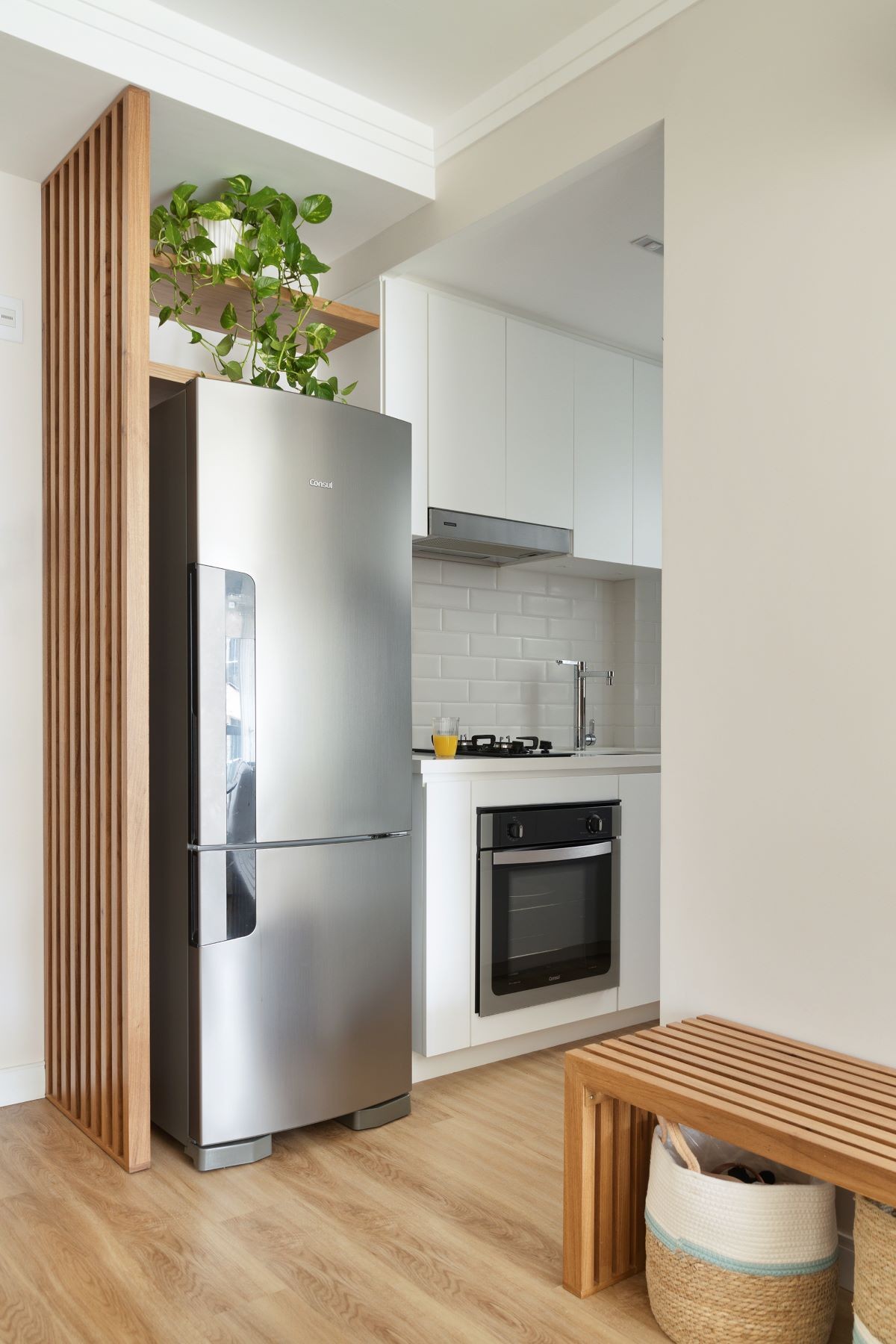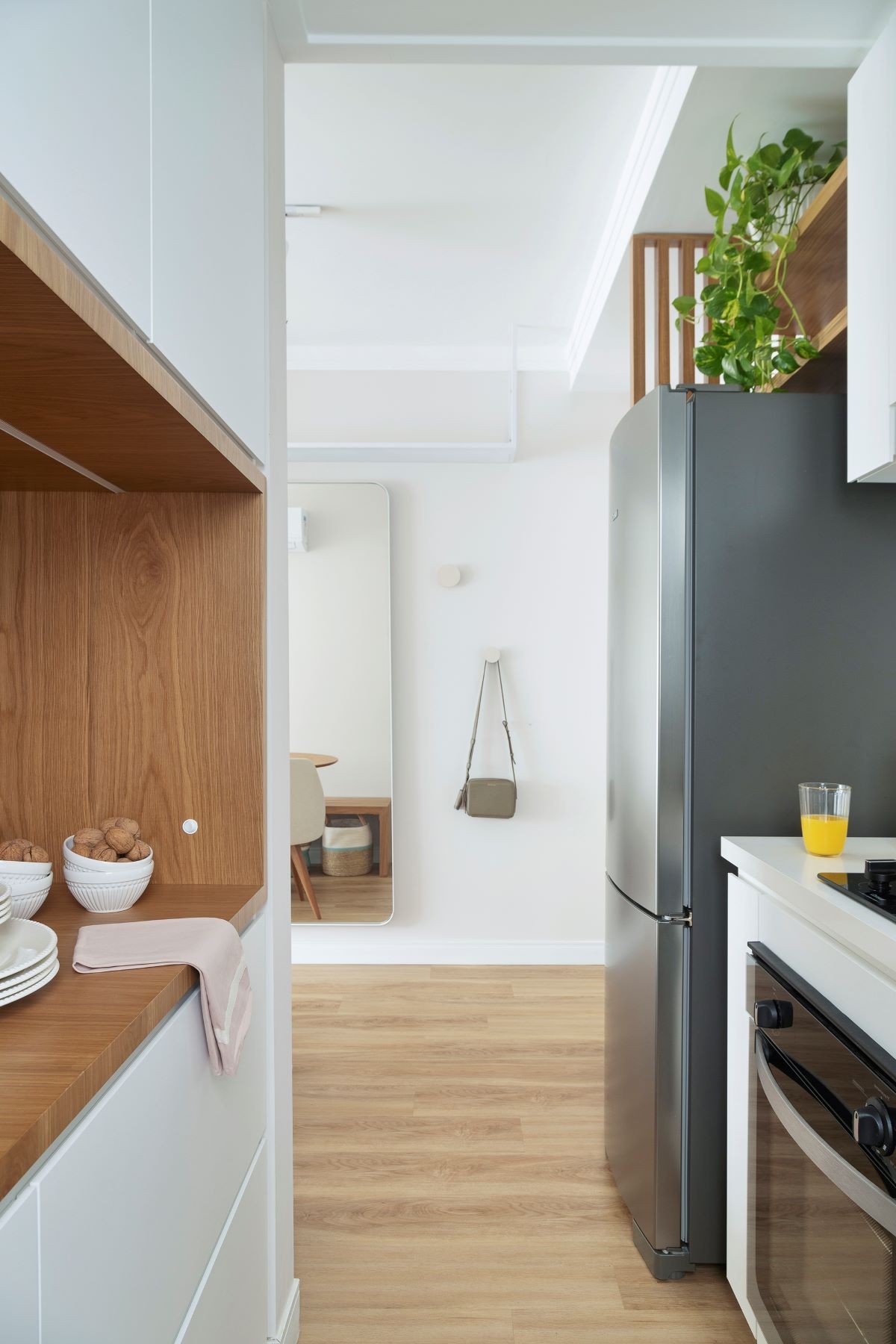 In the kitchen, it was possible to insert a washing machine in the closet, which was hidden by a ventilated wainscoting door, allowing the place to be without visual excesses.
Along the entire length of the property there is an overhead shelf, which allows you to organize books, plants and decorative items, and does not "steal" space from transition areas.