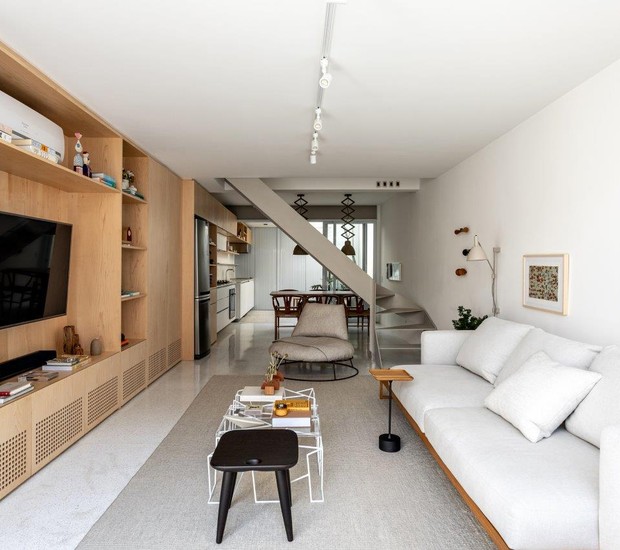 The 1970s village house underwent a major renovation led by the Studio AG (@studioagarquitetura) to house the new owners, a young childless couple. The intervention involved the alteration of the entire structure, with several metallic reinforcements where before there were only walls to order the construction of 130 m², located in Vila Olímpia, São Paulo.
The biggest transformation was in the stairs, which used to be where today is a large linear piece of furniture with various functions. "It was a challenge, like a puzzle, but with excellent results, as we fit the stairs in the opposite direction, cutting the house in half, between the living room and TV, dining, kitchen and outdoor area", explains the architect. Amanda Castropartner of Giovana Giosa in the office.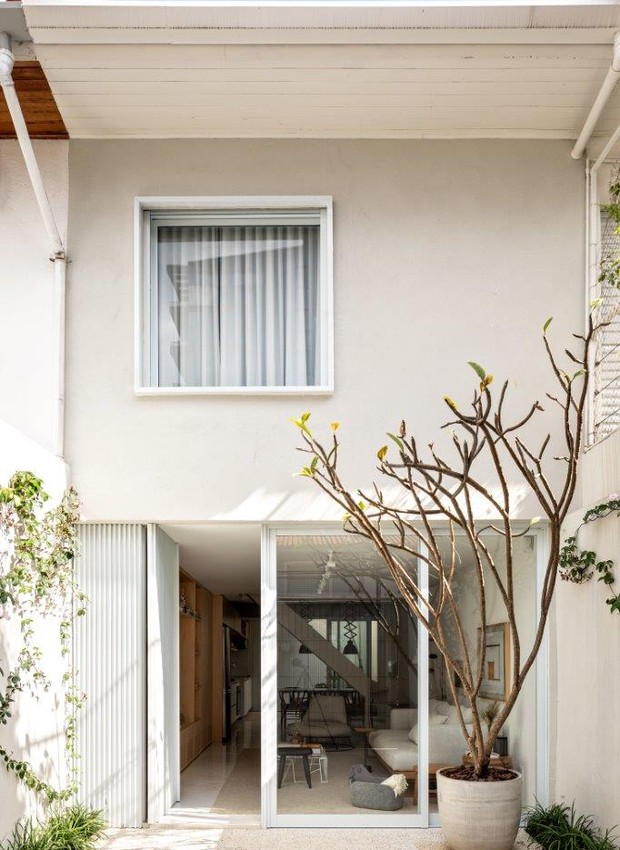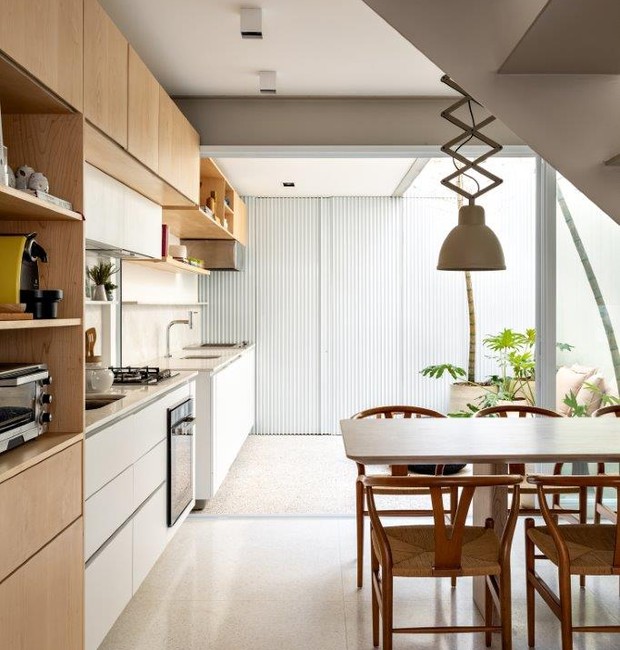 The sculptural staircase, therefore, also adds the function of separating the rooms, opening space for the TV room and living room to become more defined. Aiming to give unity and continuity to the integrated environments, a linear piece of furniture designed by the architects houses the entire functional part of the house – living room, pantry, kitchen and outdoor gourmet area. "It is the great highlight of the project", defines Giovana.
The minimalist decor was ideally suited to the scale of the house, which, according to the architects, because it is dry, requires little furniture and a cleaner, brighter and lighter look. For this, they thought of every detail, with the choice of light wood so as not to weigh down the environment, as well as the use of slatted metal panel to mimic all the doors of the project – both the entrance and the laundry and toilet on the patio. from the gourmet area.
Another detail is the use of two similar materials for the floor: granilite internally and fulget in the external areas. "To have the same materiality, but with appropriate functions", explains Amanda.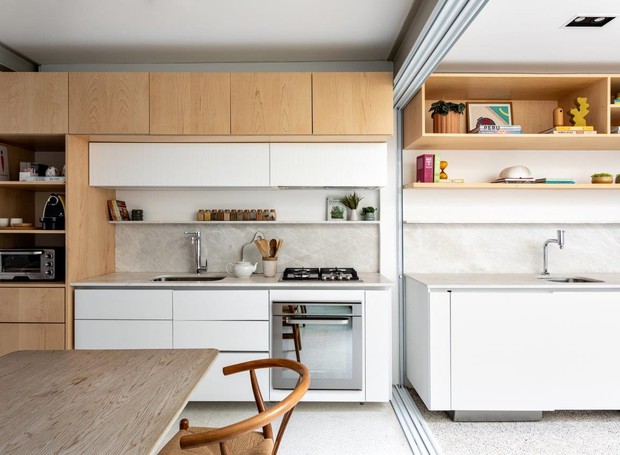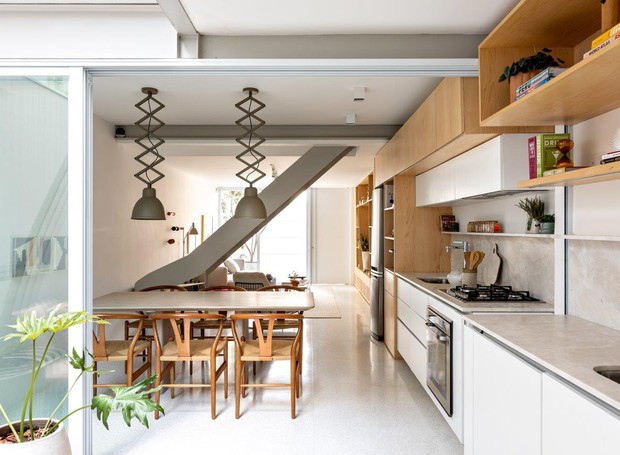 In furniture, the choice was mainly made of wooden pieces to help warm the environment, whose main materials are granite floors, metal panels and stairs. Also noteworthy are the Brazilian designers and the works of art scattered around the house, as well as the dining table lamps.
"They are pantographic on purpose to be moved according to the use of the residents, as in a slightly larger reception, where they can turn the table and raise the lamps for this space to be fully used", explains Giovana.