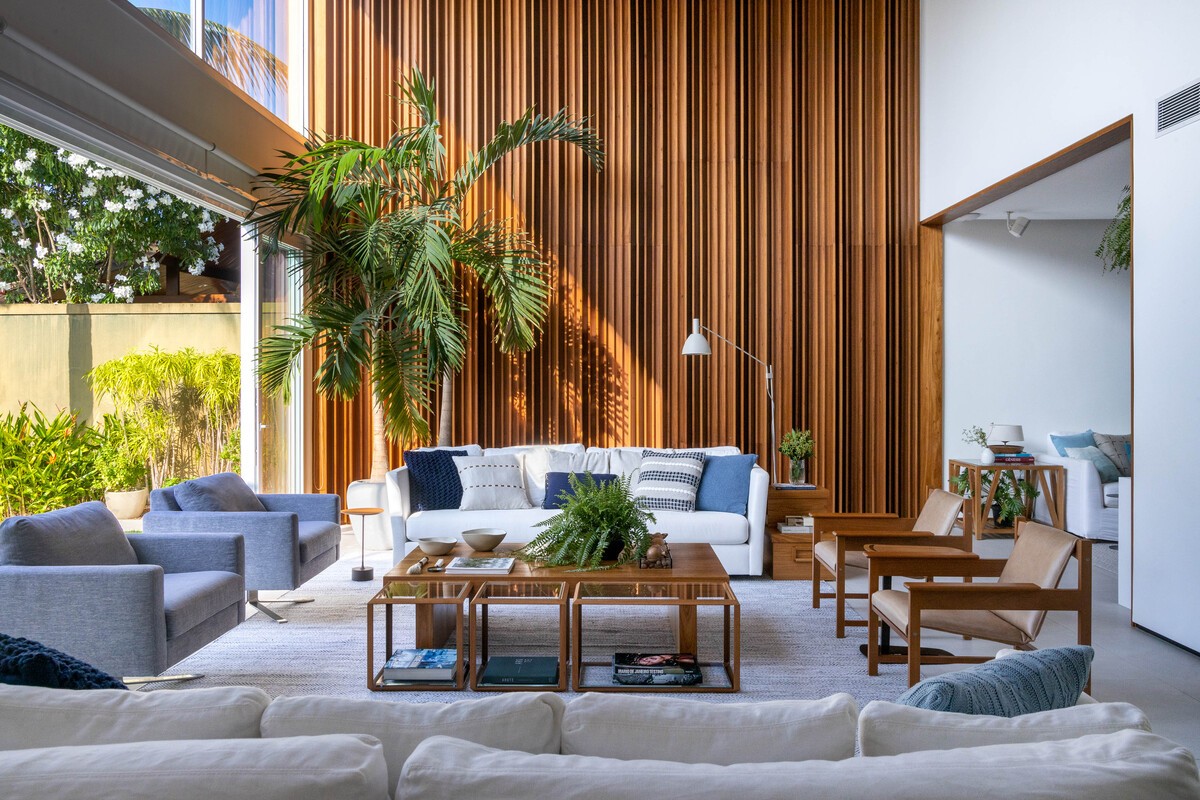 This two-story house is located in Barra da Tijuca (RJ), on a plot of 811 m². The office Migs Architecture (@migarchitecture), led by Adriana Valle and Patricia Carvalhosigned the renovation of the property.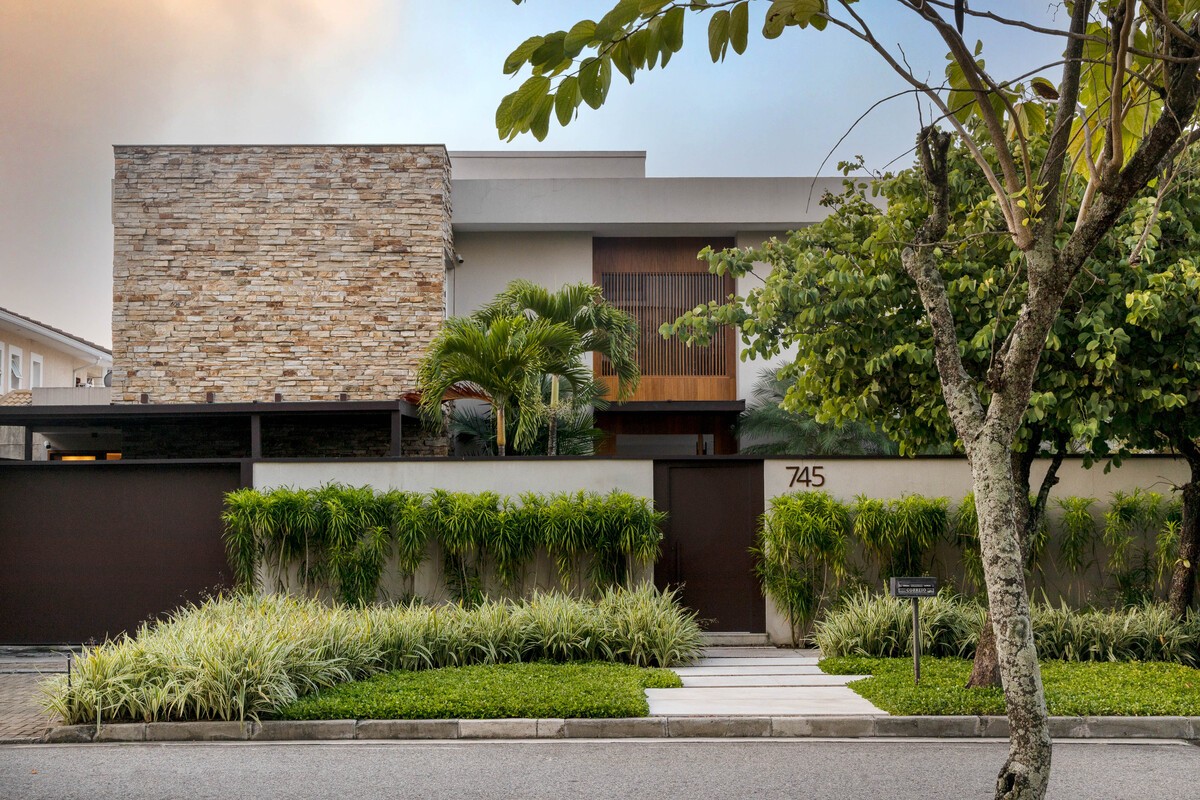 The house already existed in the condominium and the professionals were hired only to improve the residence. During the project, they noticed that each room had a different material and, together with the residents, they decided to change all the floor and wall coverings.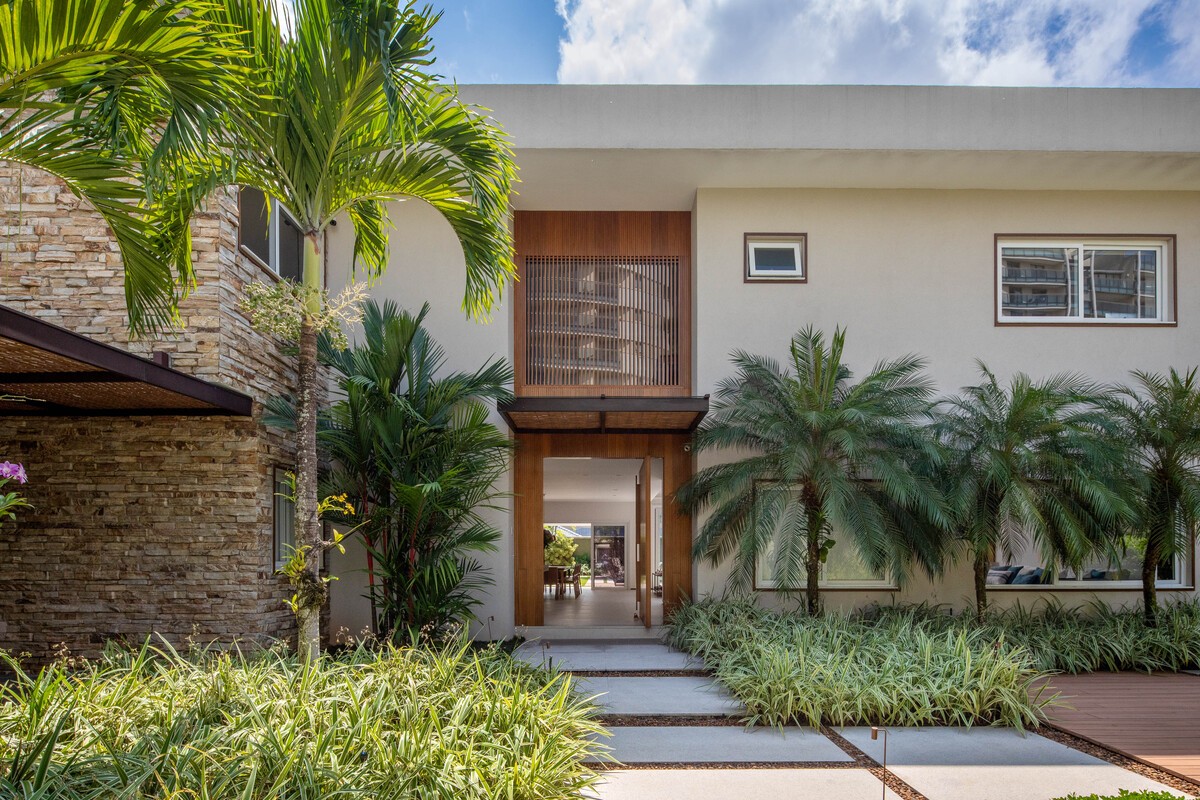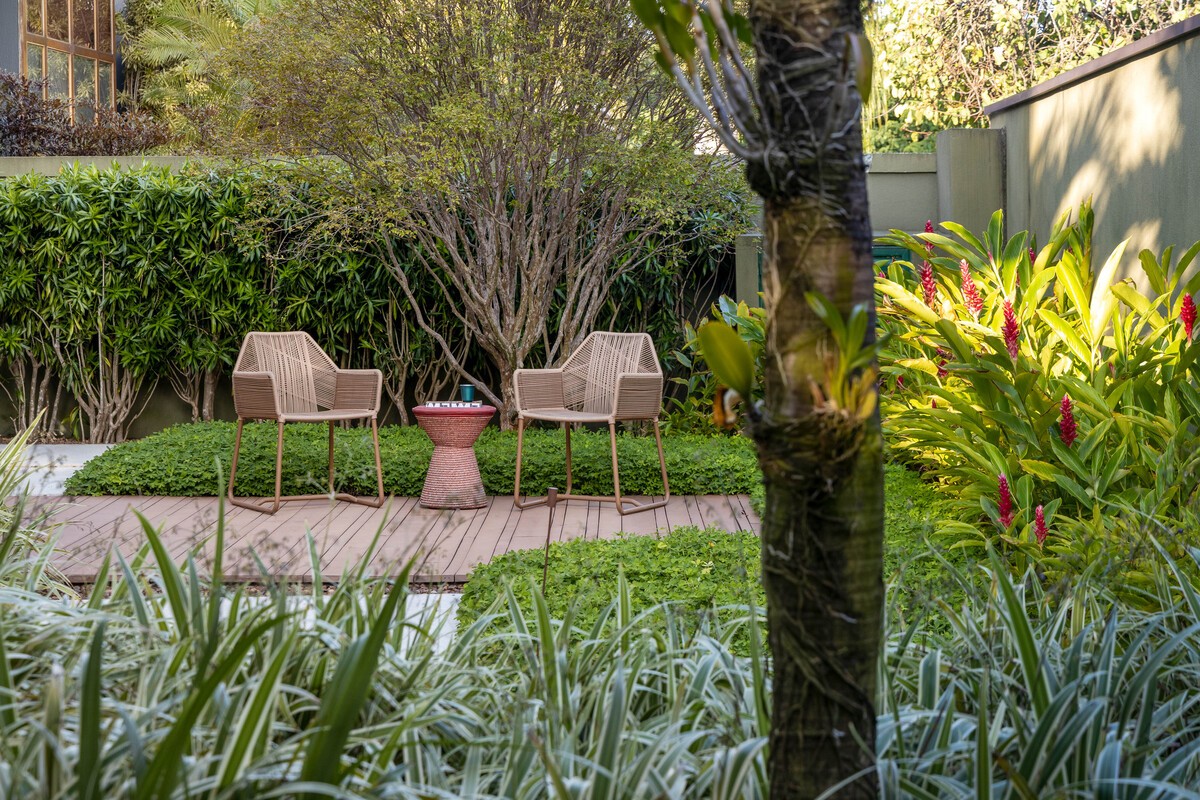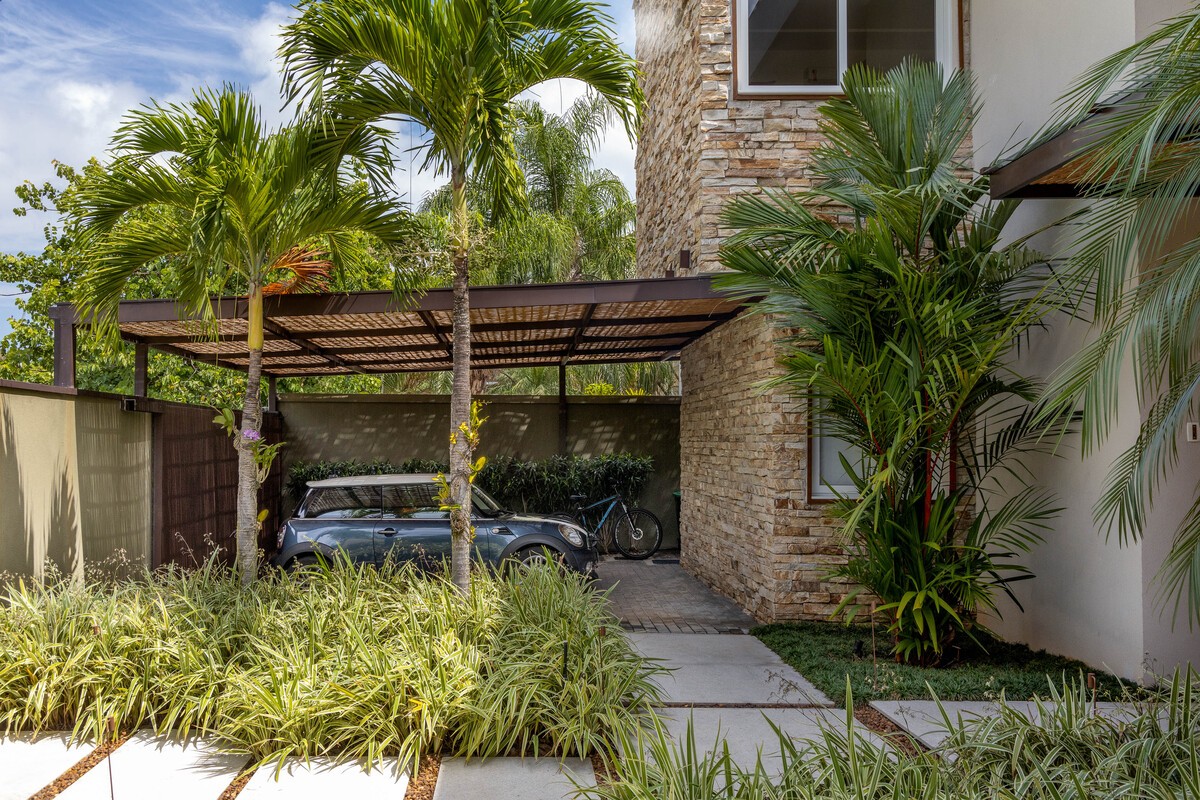 The couple who live there have two children and love to cook and entertain at home. Thinking about the routine and the tastes of the duo, the kitchen was opened to the balcony of the external area with a sliding door, allowing to integrate or isolate the environment according to each occasion.
The gourmet area, where the pool is, was a desired environment for them to receive in the best way. The opening of the kitchen was strategic to unite interior and exterior.
The living room was all glazed, with large windows overlooking the garden, bringing contact with nature even in the interior. The home, in turn, is an environment for the family to enjoy together.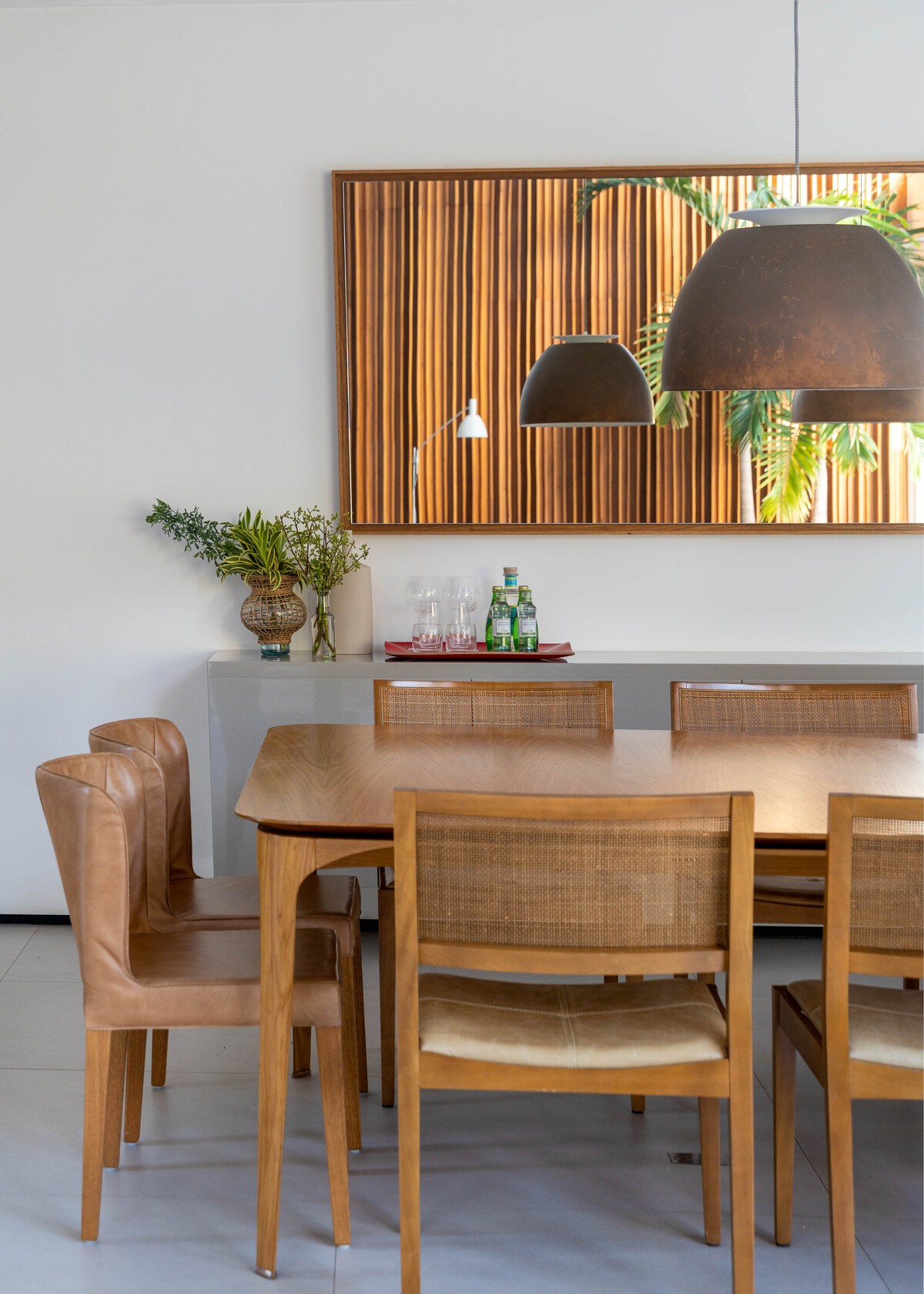 The kitchen has two ovens, as the resident loves to cook and wanted one for sweets and one for savory ones, allowing preparations to be made simultaneously.
In the gourmet area, a stone cladding similar to the one on the facade was a solution to facilitate maintenance. A large space with bench and barbecue was created for residents to make the most of it. In the external area there are also some cellars to display the wine collection.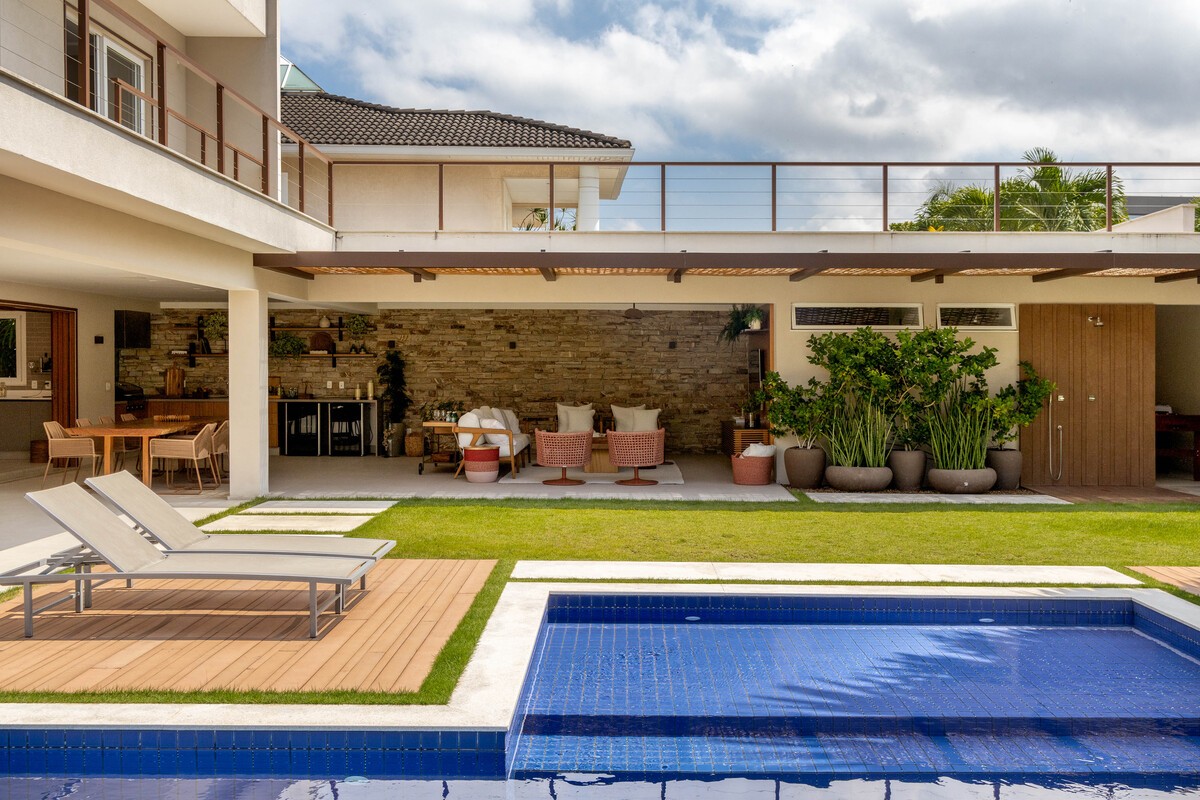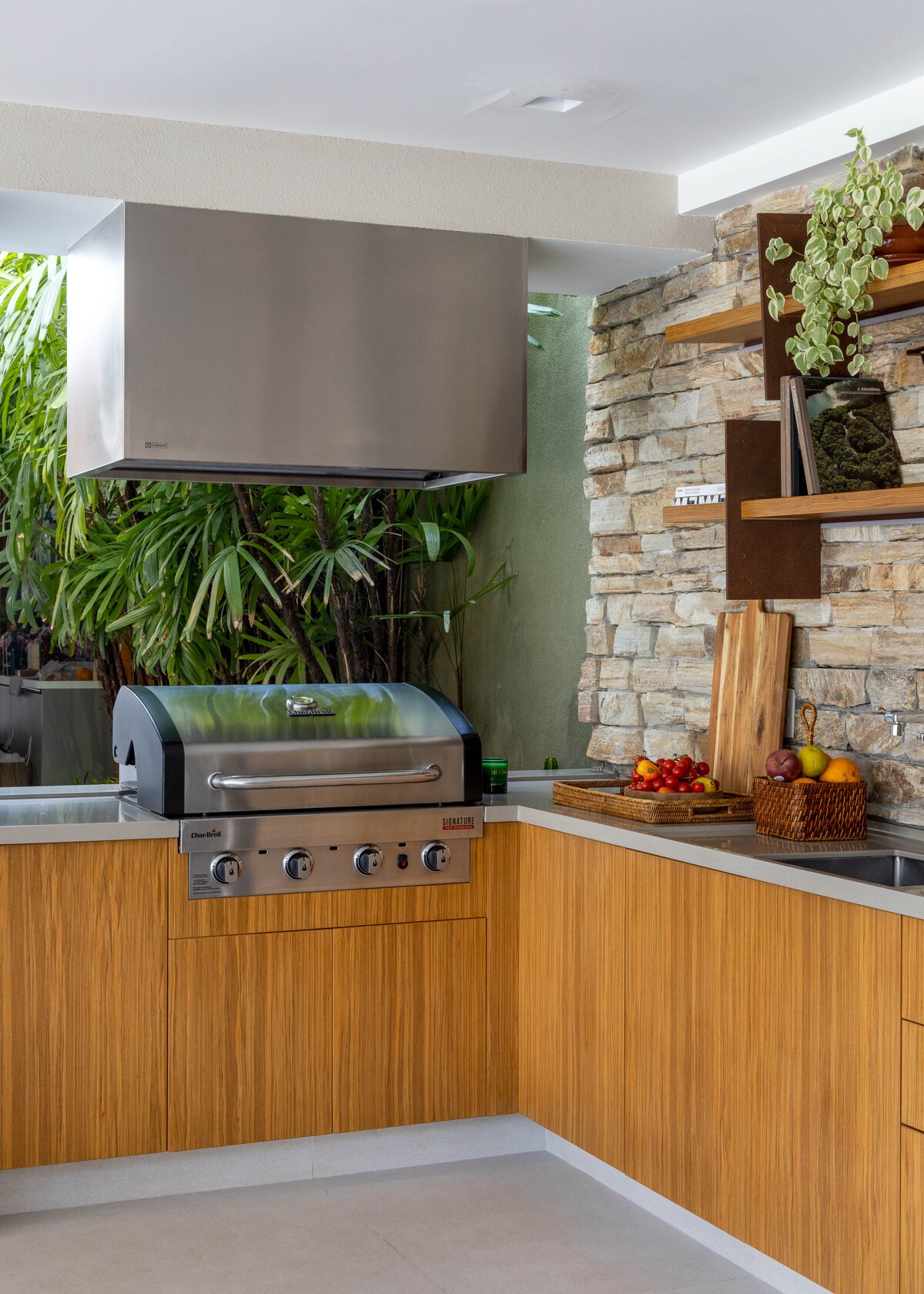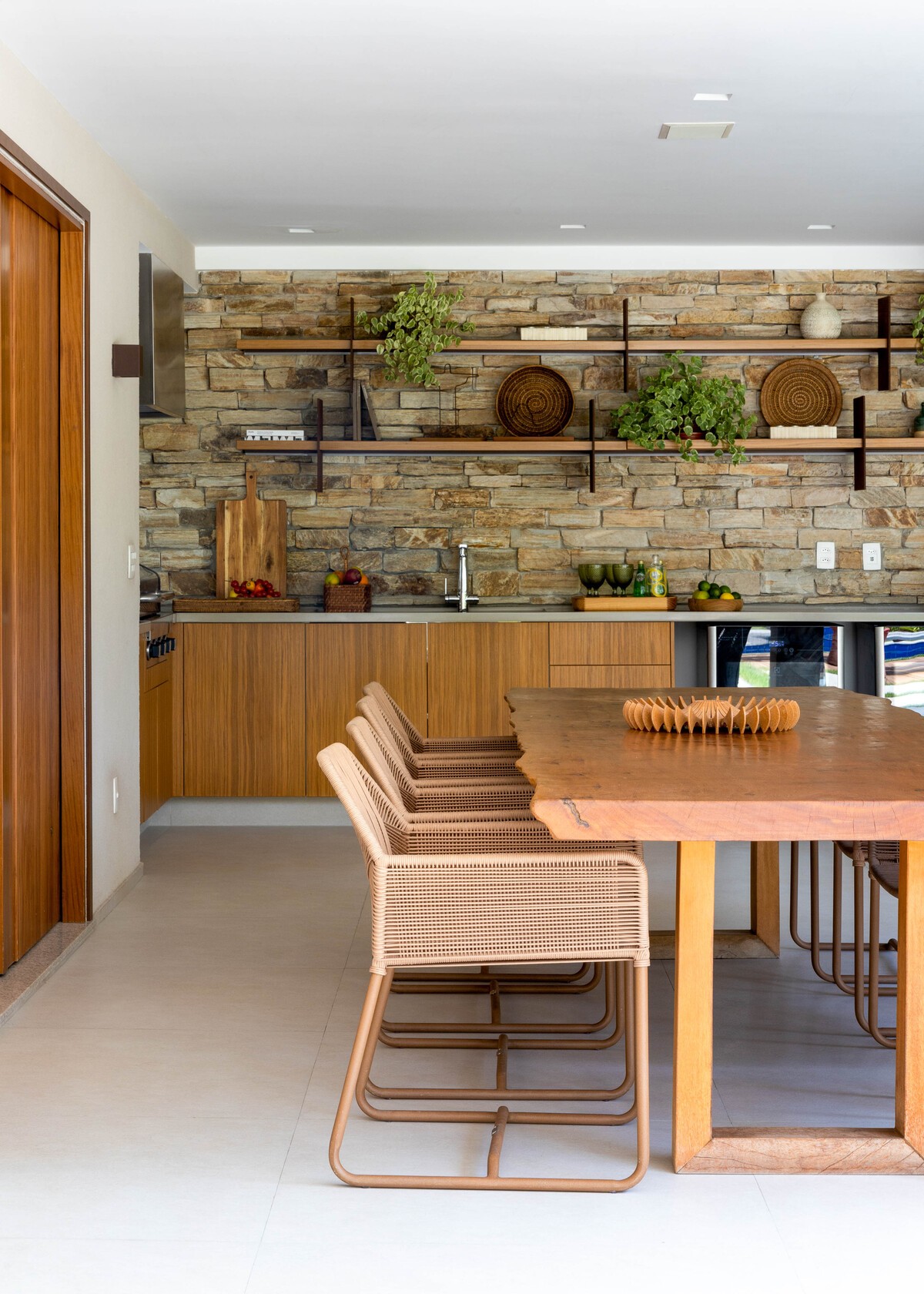 Before the renovation, an awning protected part of the outdoor area from direct sunlight. To make the space more receptive, the professionals made a pergola of metal structure with straw, which filters out sunlight and makes the environment more modern.
The pergola leads from the outside to the sauna area, with a large window facing the garden, allowing those inside to enjoy the view.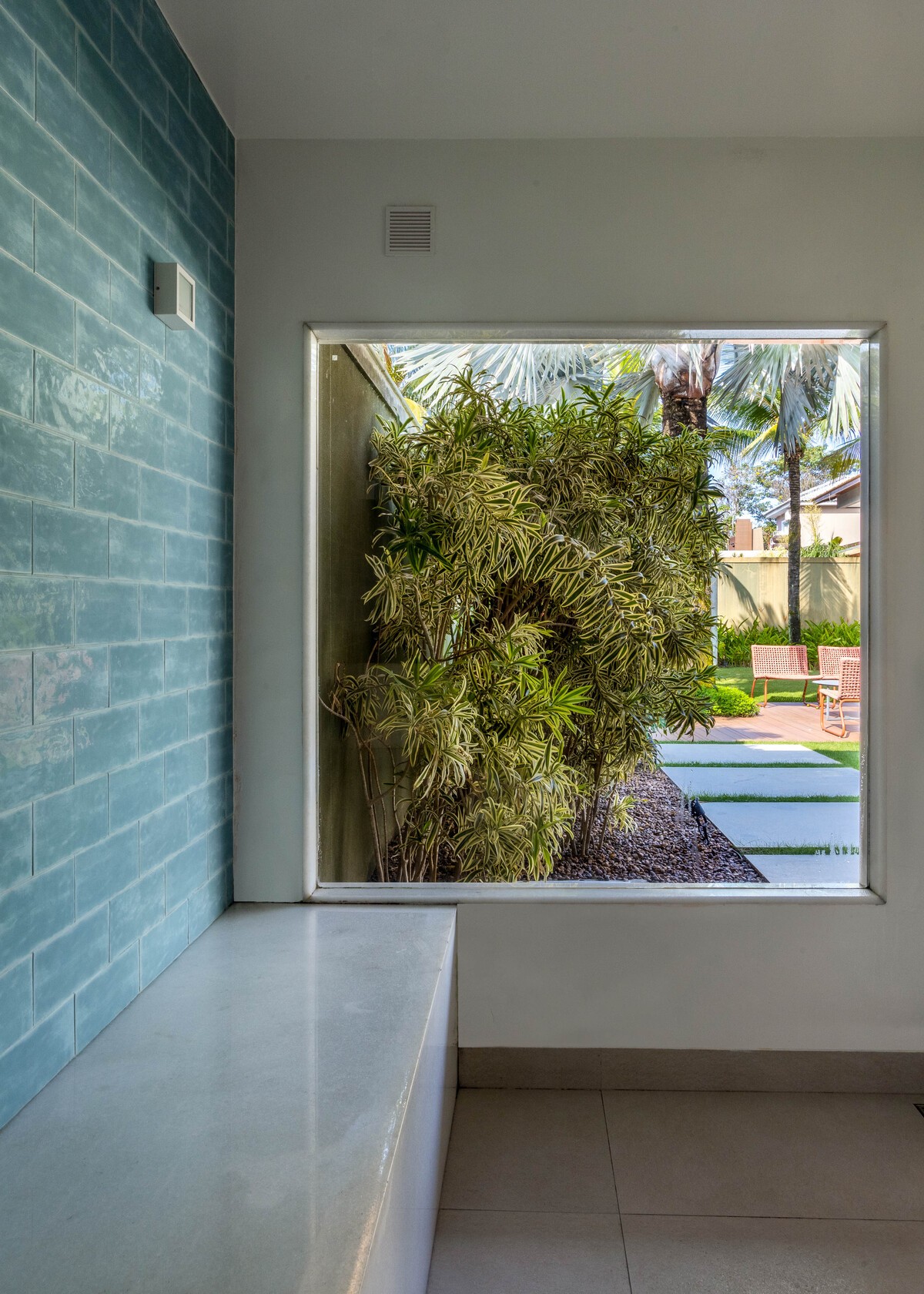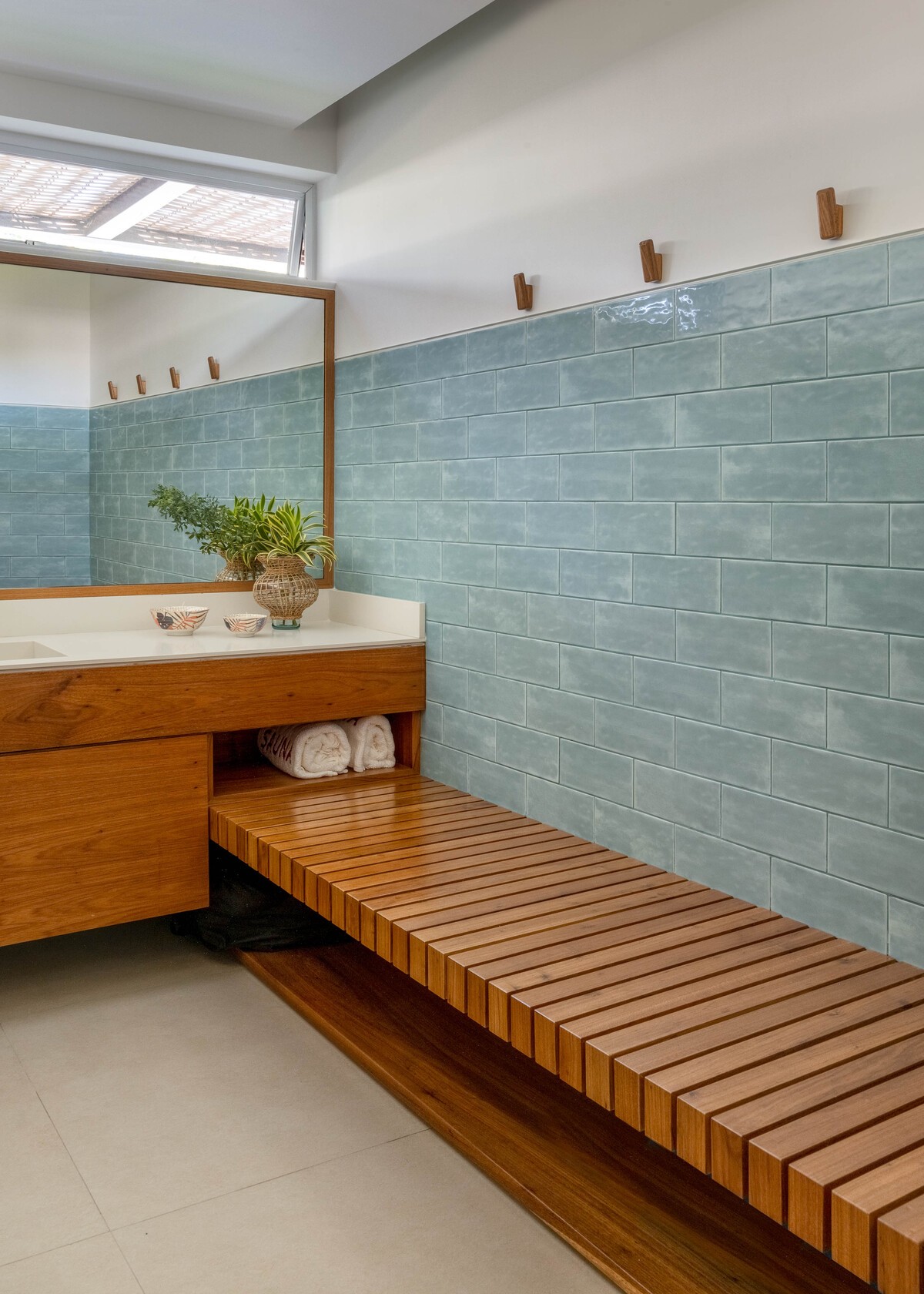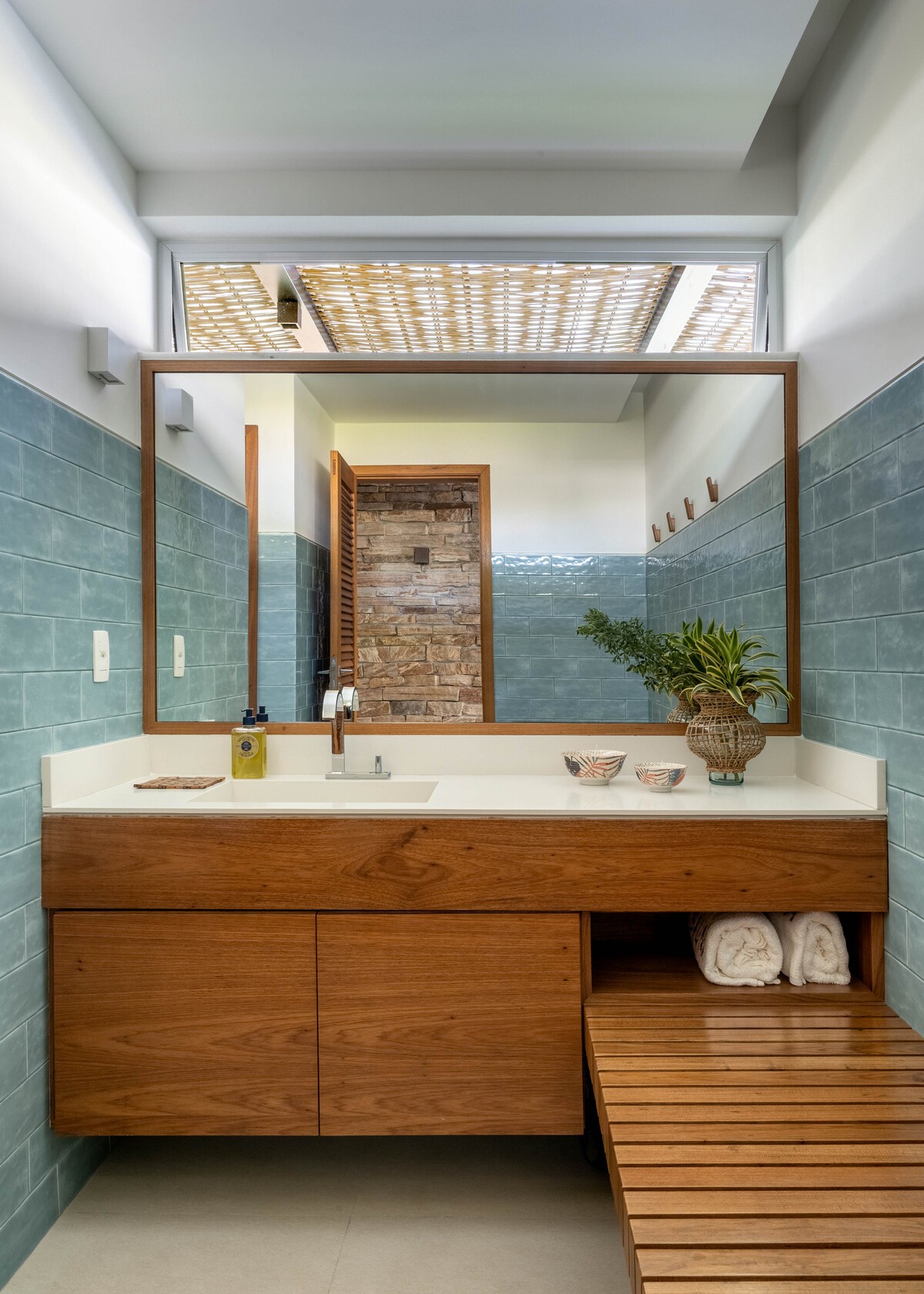 On the upper floor, the wooden parquet floor guarantees warmth for the most intimate area. The rooms and closets that already exist in the house were kept, but gained a new joinery to meet the needs of the couple.