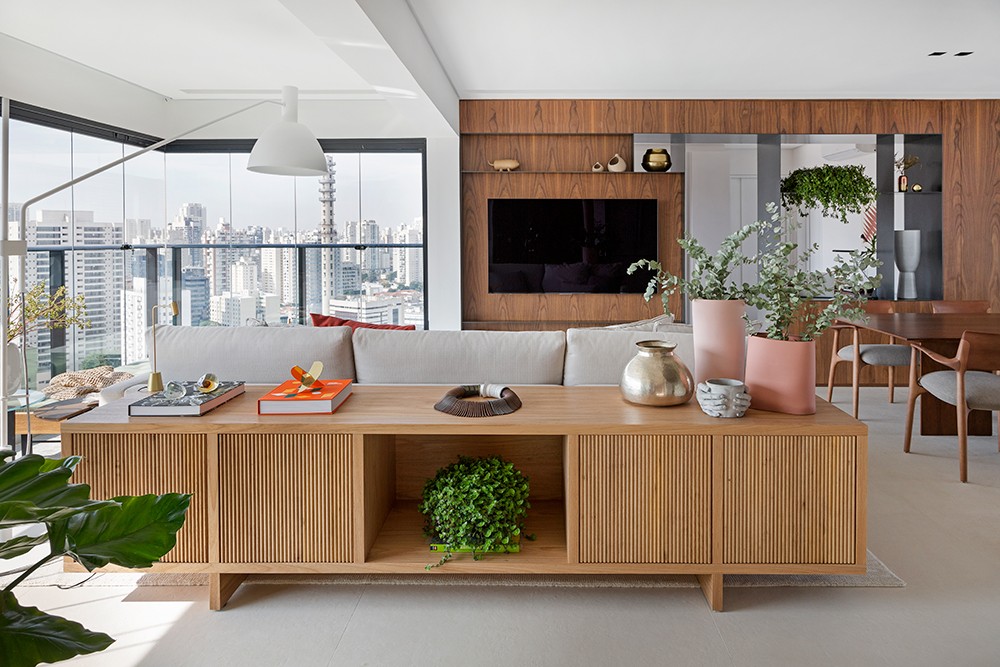 Commanded by the architect Marina AlmeidaThe office Tria Architecture (@triarchitecture) signed the renovation of this 145 m² property. Located in the neighborhood of Brooklin, in São Paulo, the apartment houses a couple of residents without children.
The property had just been delivered by the construction company, but the residents wanted to make the decoration more personalized and also wanted the plan to meet their needs.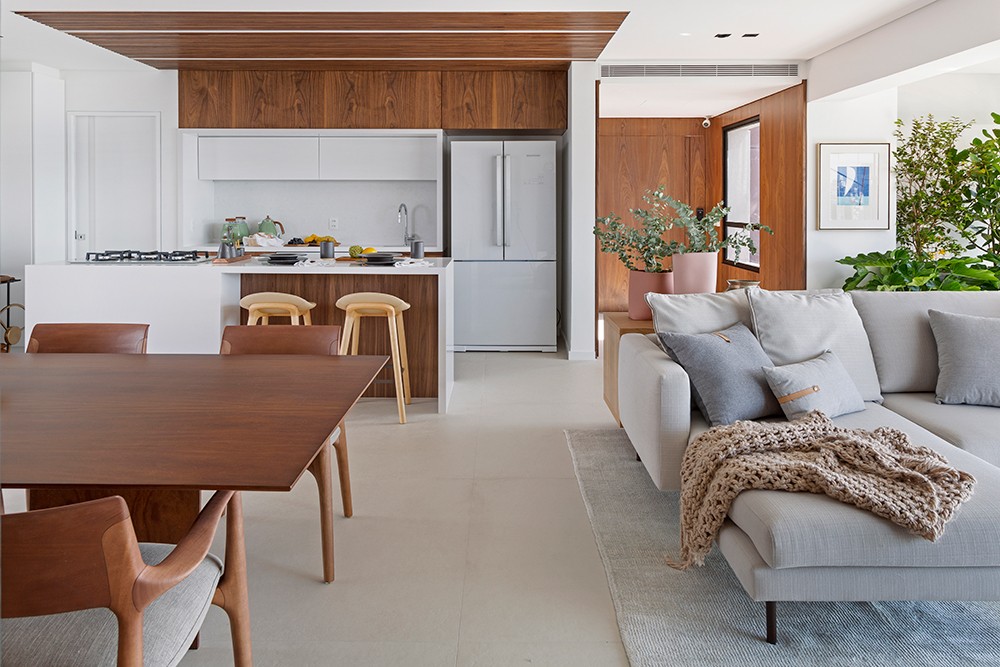 Originally the apartment had three suites, which were not necessary for the couple. In this way, they decided to configure the plan, allowing the architects to explore more spaces in each environment.
The room that would be the third suite was opened and turned into an office. The bathroom in this environment had the door changed, which allowed the creation of a large hallway area, now useful in the apartment.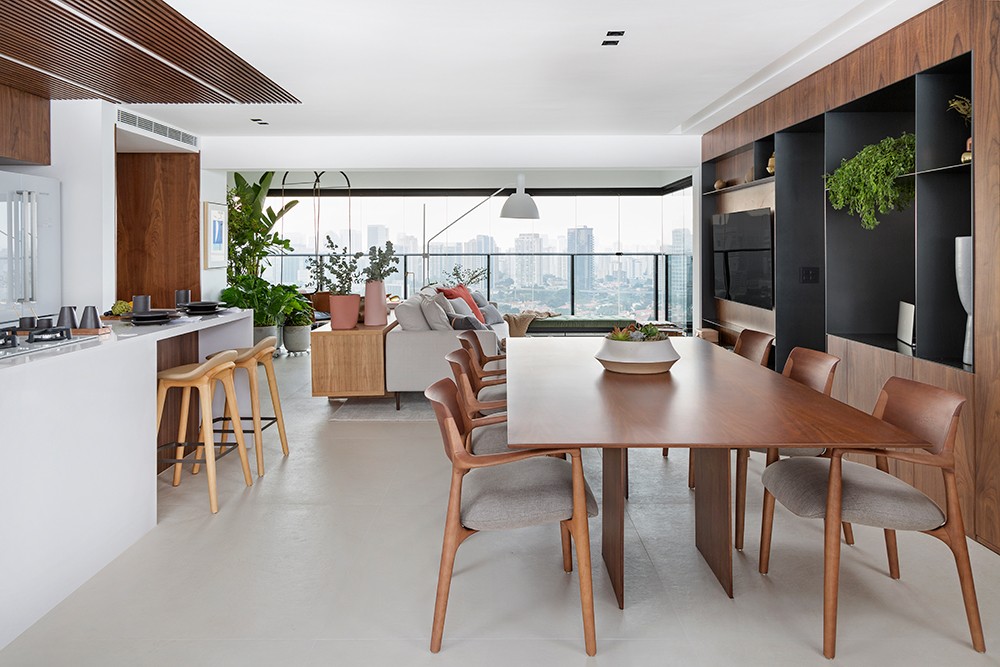 The main element of the decoration is the bookcase designed by the architects. Composed of sheet metal, woodwork and natural walnut veneer, the bookcase occupies the entire wall of the room and brings unity and warmth to the space.
In addition, the bookcase makes the transition between the social area and the office, which is located in the intimate area of ​​the apartment. The hollowed-out niches in the furniture provide privacy, but do not completely isolate the residents when they are in different environments of the house.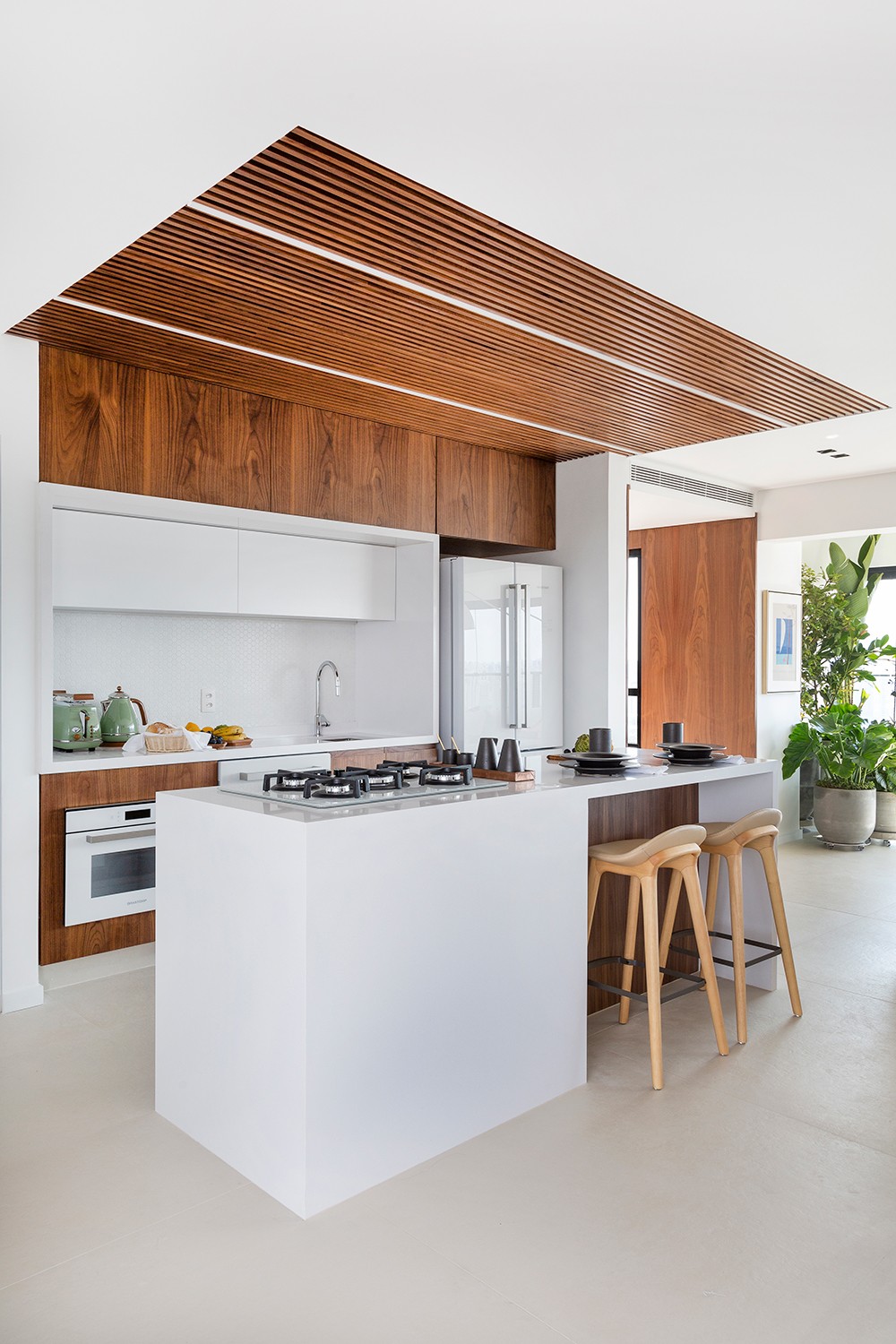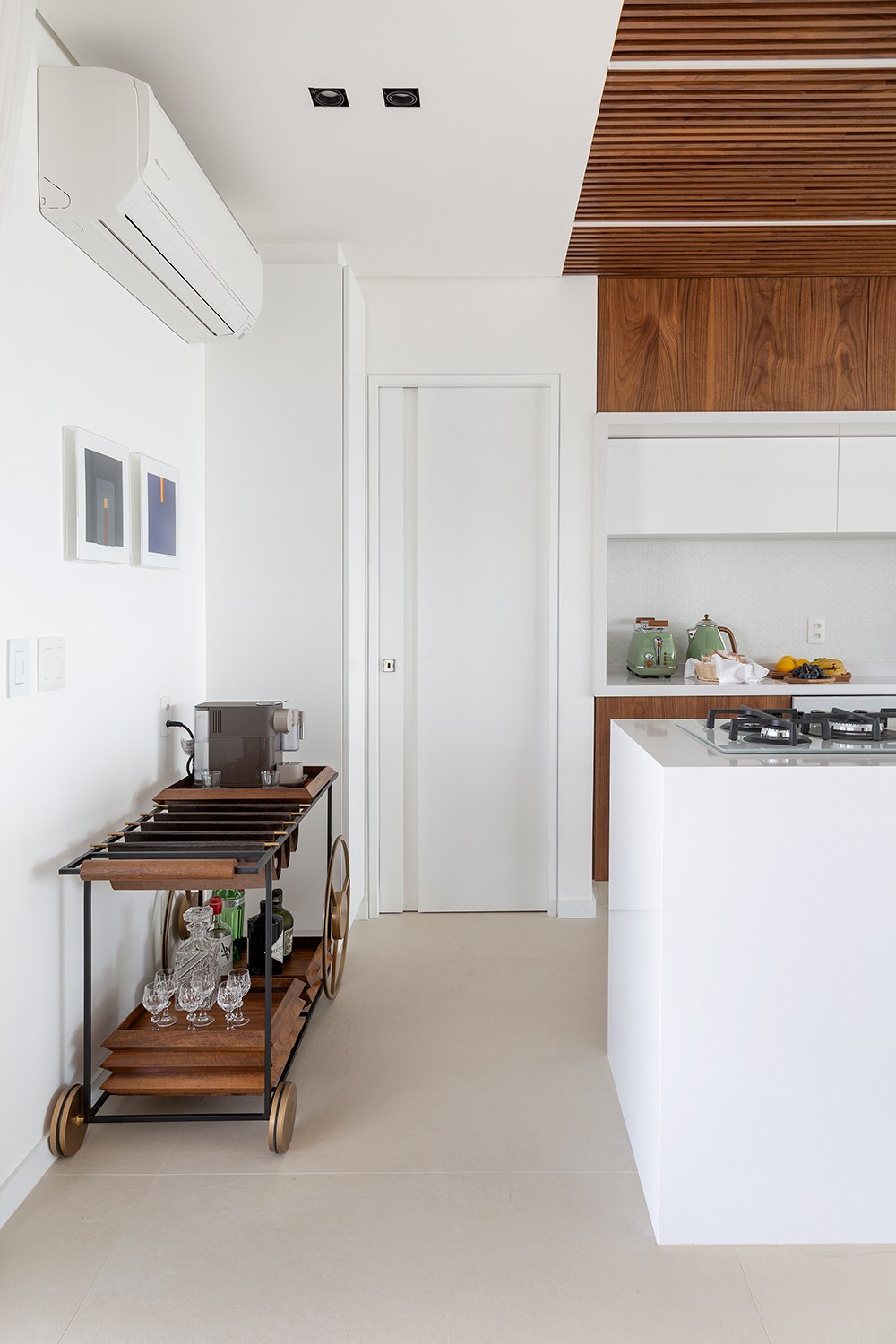 The apartment's hall is covered with a joinery panel, made with the same wood used in the bookcase, and serves as a welcome act for those who visit the couple. The option of using the same wood in different spaces brings unity to decoration.
The kitchen, which is integrated with the living room, was demarcated with a slatted wooden ceiling, which is canceled in some spaces so that LED strips could be installed. The element visually delimits the environments, but still maintains the integration.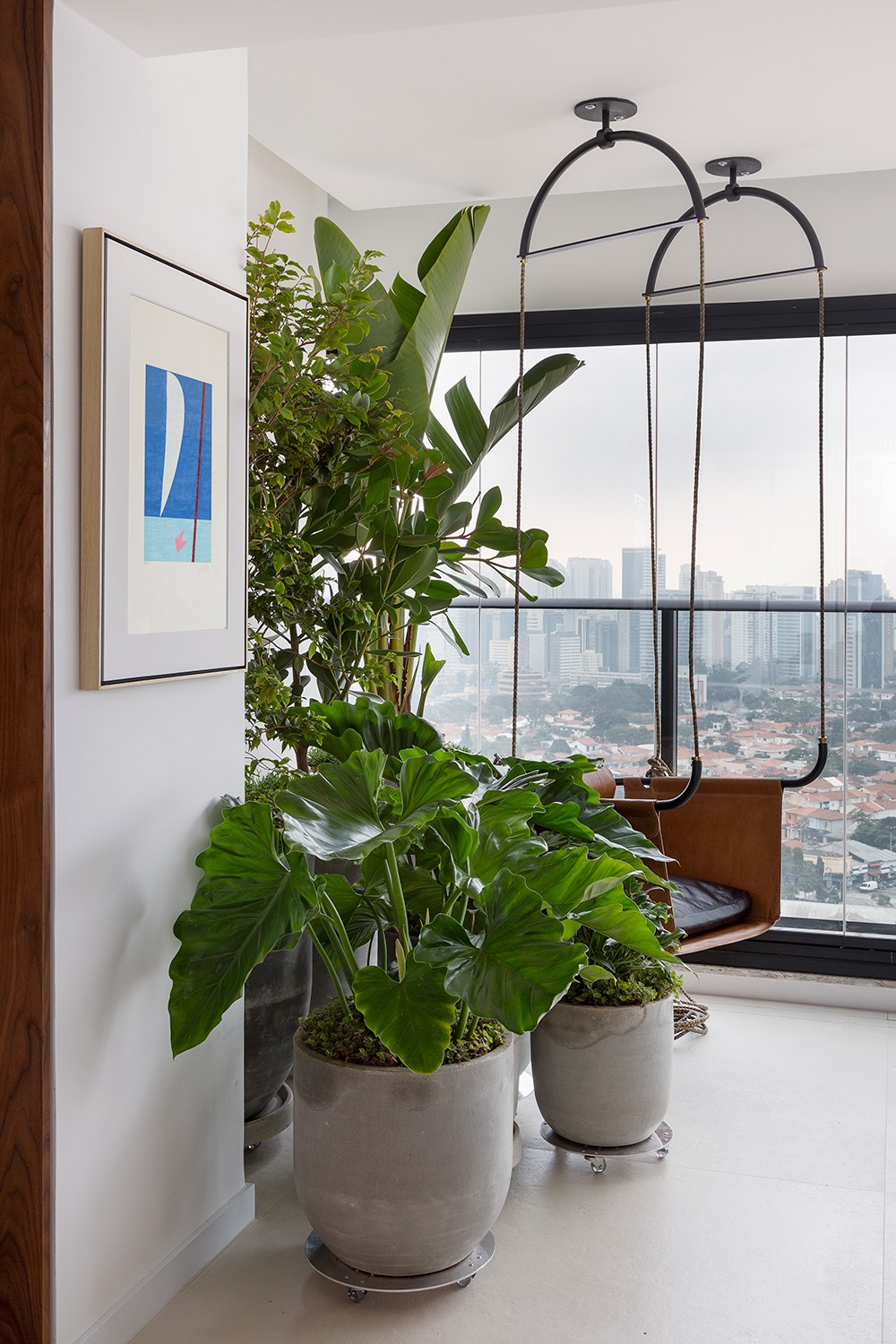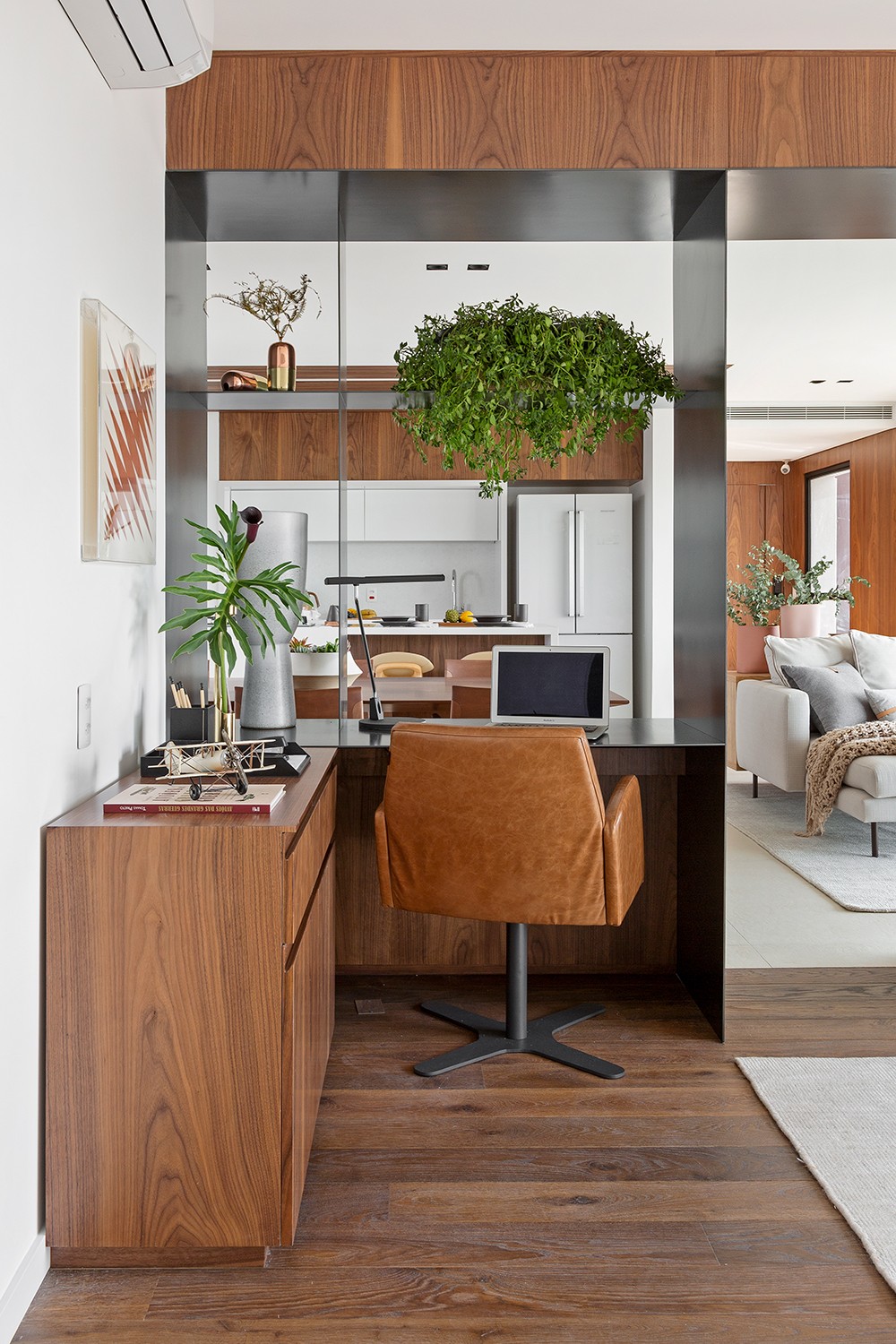 "The concept of the apartment designed by the office reflects the personality of the couple in the sense of being open, but also extremely comfortable and 'reserved', due to the minimalist details", points out the resident.
The work lasted 7 months and the project was thought out in detail for the couple who lived there. "Every detail was thought out considering their day, the distribution of environments, the design of all the joinery, the finishes, and all the furniture were chosen with great care and attention, respecting the particular requirements of the residents", explains the architect.