The furniture and decoration market is getting more and more surprising. After all, everything you need should be at hand, in an organized way so you don't waste time. Today there are small integrated environments, such as Estúdio Vegas, for those who like to live alone. This space can meet all needs, with charm, practicality and sophistication.
Trends point to well-structured, bright, versatile and creative furniture, as well as colors that elevate the vibration of your environment and functionality, which is vital in everyday life. Another trend is the personalization of furniture and objects, with a multitude of materials, according to the personality of each one. At this point, hardware comes to the fore and has quality and innovation to meet the growing demands of the market.
Currently, to organize the house, even more if it is small and integrated, there is a huge range of options in objects that can also be customized. Thus, taking advantage of these products facilitates the routine and brings charm to the home, leaving a good mood, essential to face the challenges of the contemporary world.
Vegas space, with everything you need
Whether you live alone or alone, Espaço Vegas was built to organize your life in the best way. The model environment has 46 m2 and here the highlight goes to the hardware, lighting and innovative ideas in the furniture.
Here are some pieces that can make all the difference in your routine:
in the bathroom
– Bin to organize used clothes;
– Concealed runners for ease of use;
– Movable mirror, with lighting, with LED colors to choose from, in addition to defroster and Bluetooth.
In the bedroom
– Bed that can be camouflaged inside a cabinet with quality hardware;
– Hardware applied to the shoe rack;
– Safe with lighting inside the wardrobe.
In the kitchen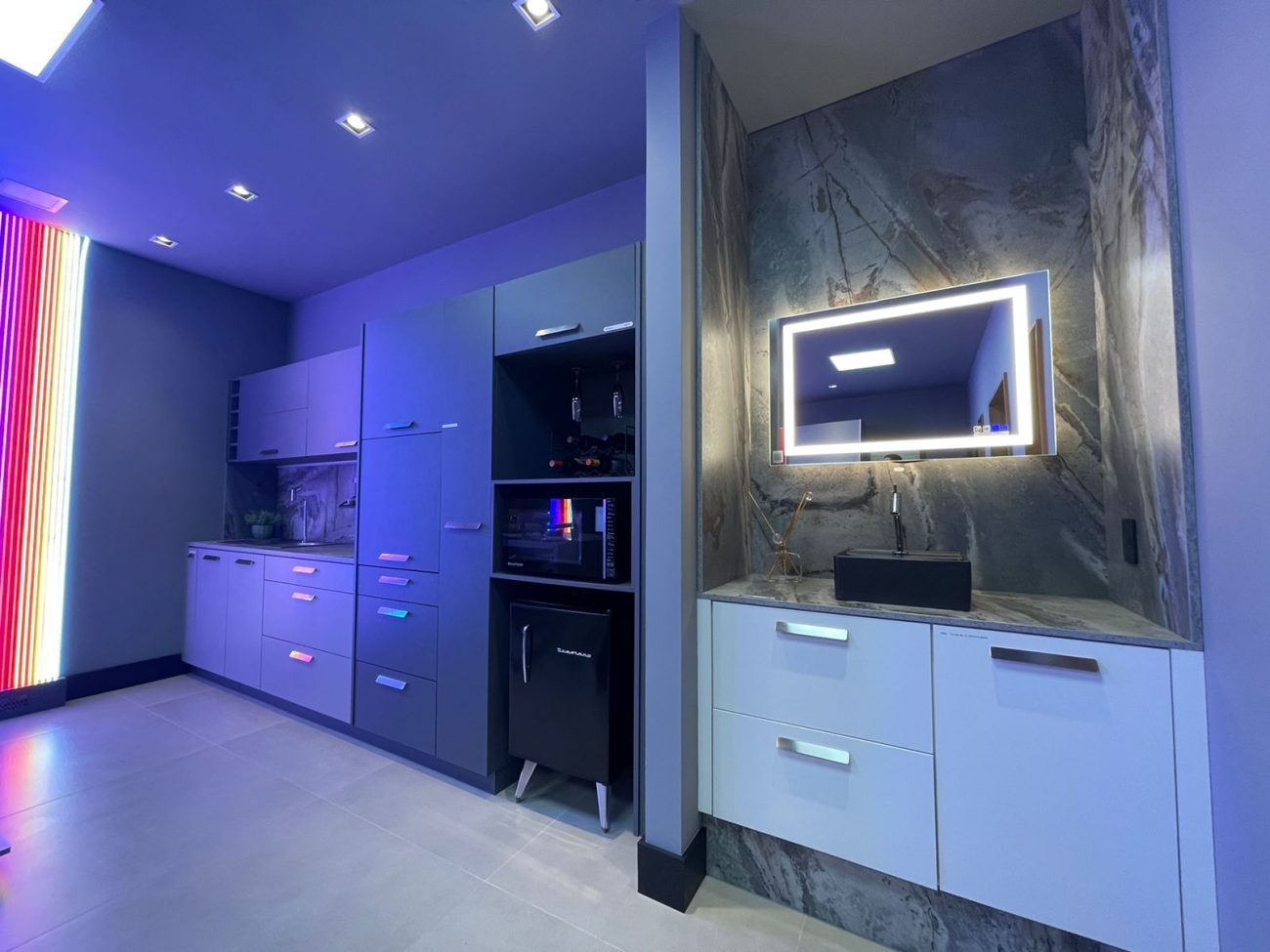 Kitchen and bathroom spaces with all the features, without losing their charm – Madville Publicity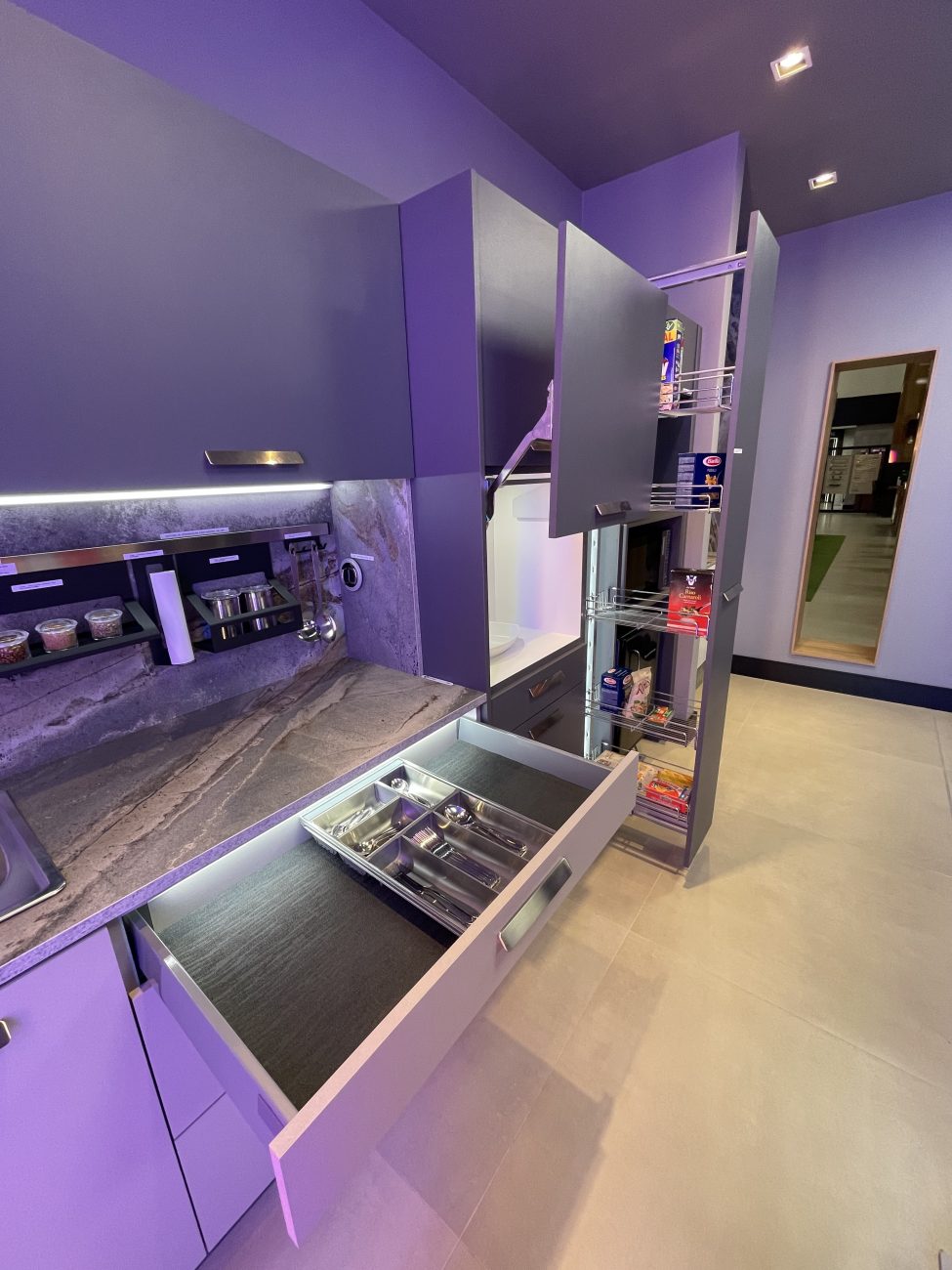 Highlights include interior lighting in the furniture, high-quality hardware and a horizontal cupboard for groceries – Madville Press Release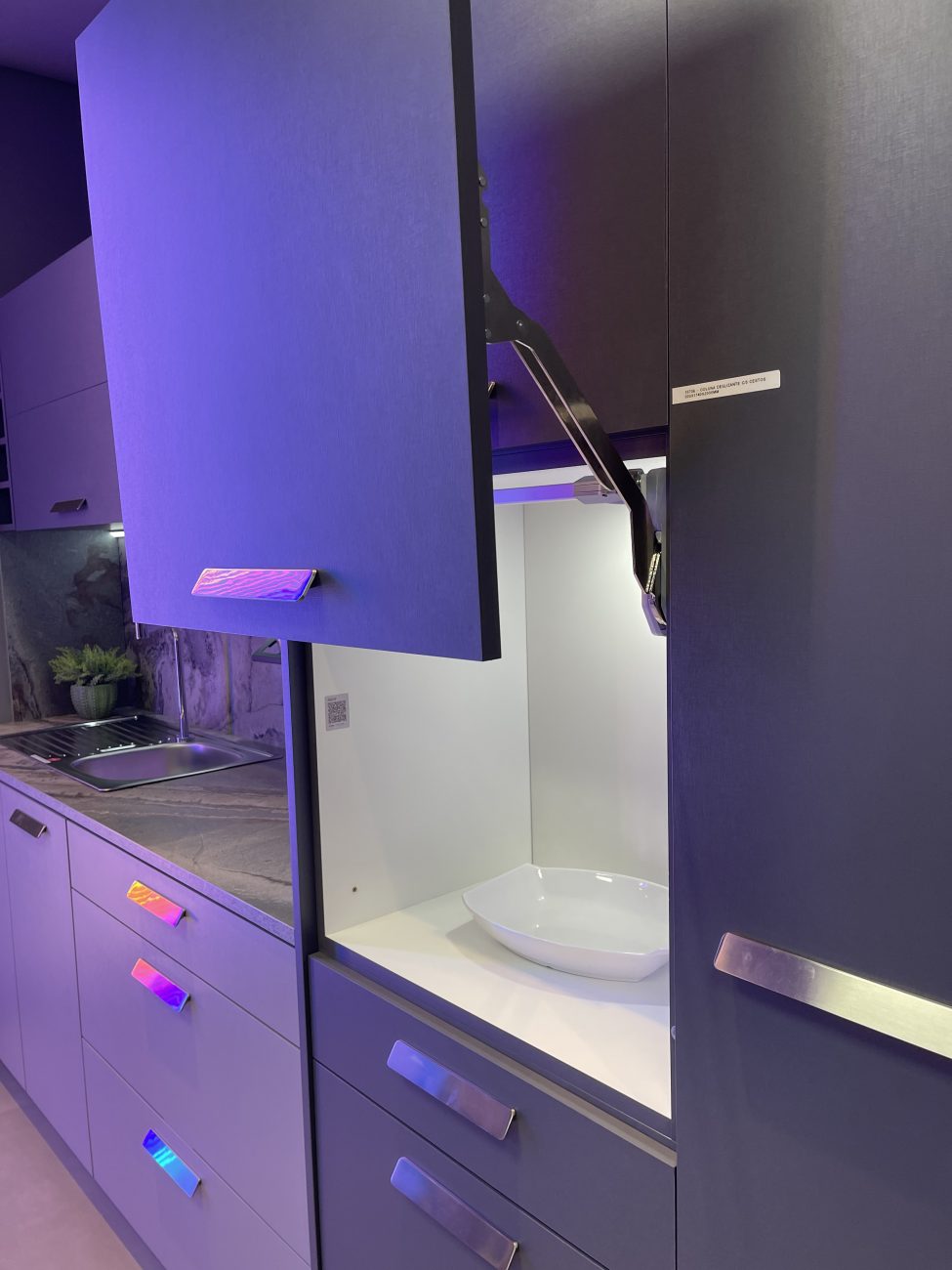 High quality runners and internal light ensure comfort and sophistication – Madville Press Release
– Cabinet doors with hardware for tilting parts;
– Sliding column for food storage;
– Furniture with internal and external lighting, which turns off with presence sensor;
– Metal runners, cutlery holder and bowl.
In the room
– Furniture built into the TV panel that transforms into a dining table and stool, with metal hardware.
About Madville
Madville is a two-story superstore where you can find everything for furniture, kitchens, handles, MDF boards, tools and more. You can choose from a variety of handles, machines and tools, accessories and decorative objects for your home or office.
Madville also offers qualified cutting and gluing services, saw sharpening and technical guidance on MDF patterns and other products. Among our differentials in the market, space for machines, two storeys of stores, Kids space, Pet Friendly store, ample parking and the quality of being a company with orientation towards sustainability.
Contact us:
Address: Rua Anita Garibaldi, 2417 – Anita Garibaldi – CEP 89203-301, Joinville – SC.
Open from Monday to Friday from 8 am to 12 pm and from 1:30 pm to 6 pm. Saturdays, from 8 am to 12:30 pm.
Call: (47) 3441-0000
Whatsapp: (47) 9 9931-8124
site@madville.com.br
madville@madville.com.br