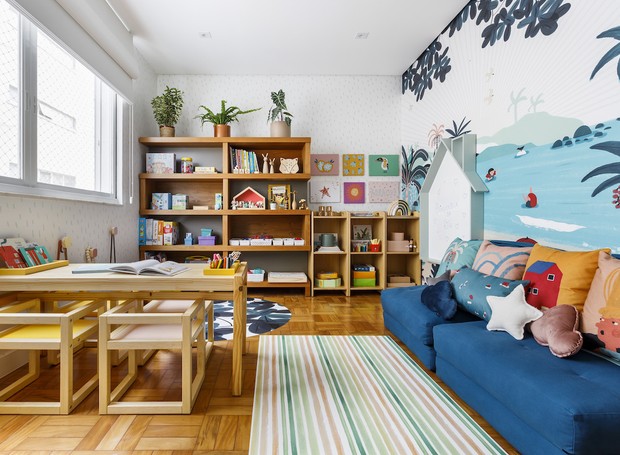 The old office in the writer's apartment Tati Bernardi it had the ideal size to house the toy library of her four-year-old daughter, Rita. The large space of 16 m² already had a wooden bookcase, used to store books, with a special design that the writer wanted to keep.
"The furniture is a design item that Tati really likes and, based on it, I chose the wood tone of the other items", says the architect Izabella Penna Escabech (@izabella.svpe), office owner petit decor (@decorpetit.arquitetura), responsible for the project.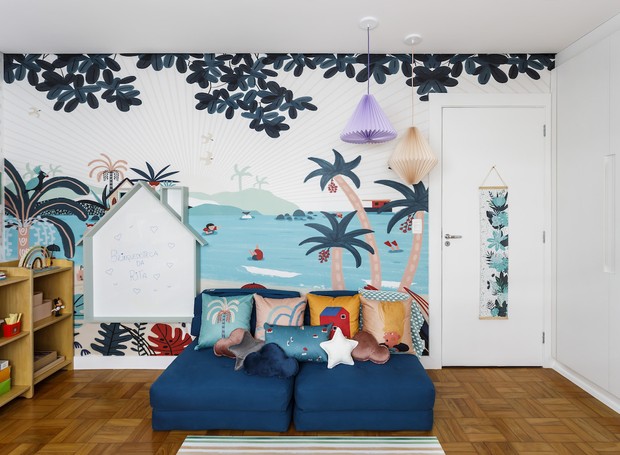 With the room practically ready, the work was quick – it only lasted a month – and the professional only had to come in with the decoration and furniture. "The only intervention we did was to install the pendants. The apartment was recently renovated, and the environment was in perfect condition", says Izabella.
Another point that guided the space was the wall panel with a beach design. From it, the architect chose the color palette, with variations in shades of green, blue and pink. In addition, the use of wood makes reference to nature. "He is the star of the toy library! Rita is an Aquarius sign, and when Tati saw the panel sample, she immediately fell in love with him. Rita loves the beach and Tati saw an immediate connection with her daughter's sign" , says Isabella.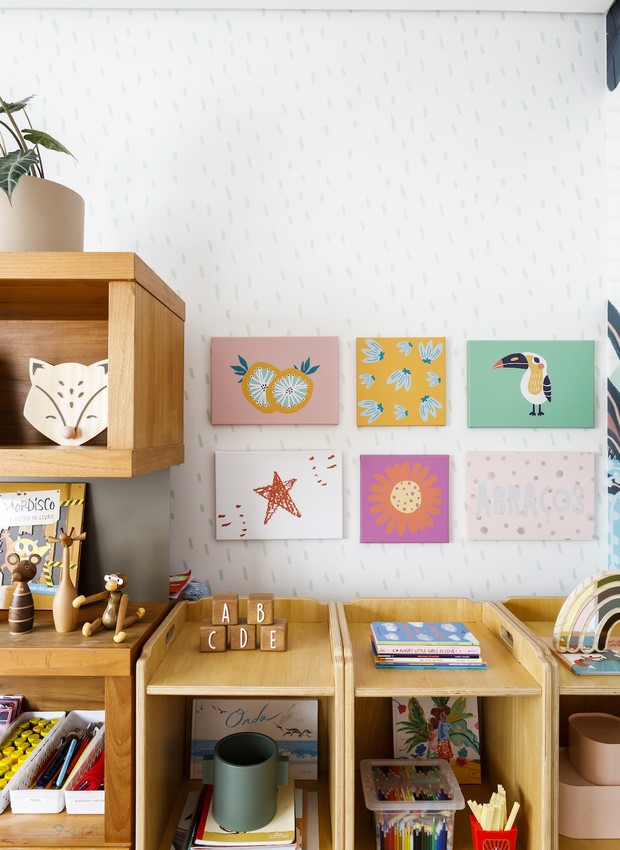 The writer wanted a place for her daughter to play, put on make-up, store toys and read, but which, at the same time, was timeless and could accompany the girl's growth. The professional then opted for loose furniture, which can be changed without great effort. "No carpentry planned to make the space very flexible and light. Undoubtedly, the dressing table is the piece that gives the 'tchan' of the toy library! It's a delicate piece of furniture that looks like childhood", highlights the architect.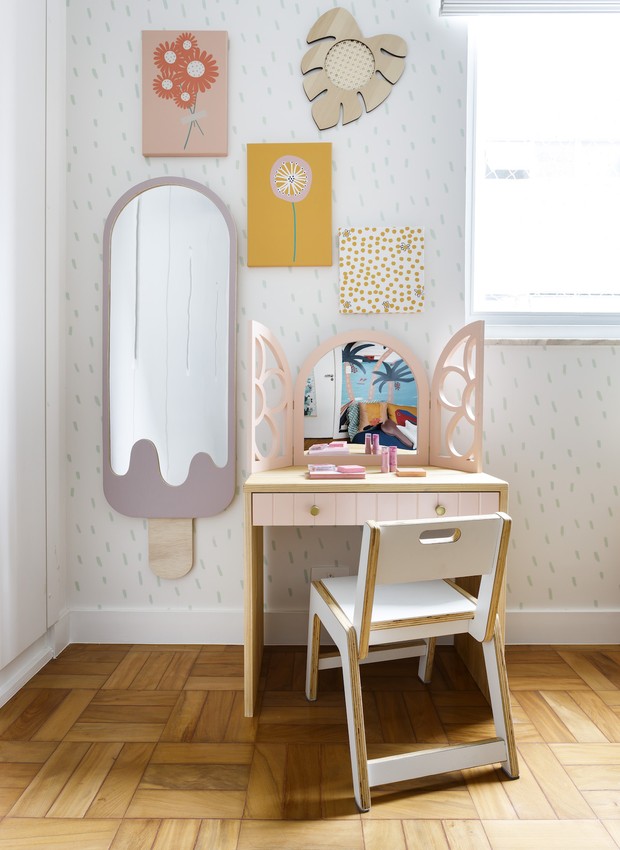 A comfortable sofa, which can house the nanny or a visitor if necessary, was another request from Tati for her daughter's space. Izabella chose a folding model, a very practical and versatile piece, as the environment demanded.
"The decor is a mix of basics with bossa and a light summer breeze. A cozy atmosphere, with a childhood look, but that also welcomes adults and has little surprises that appear in the eyes of those who are attentive", evaluates the professional.