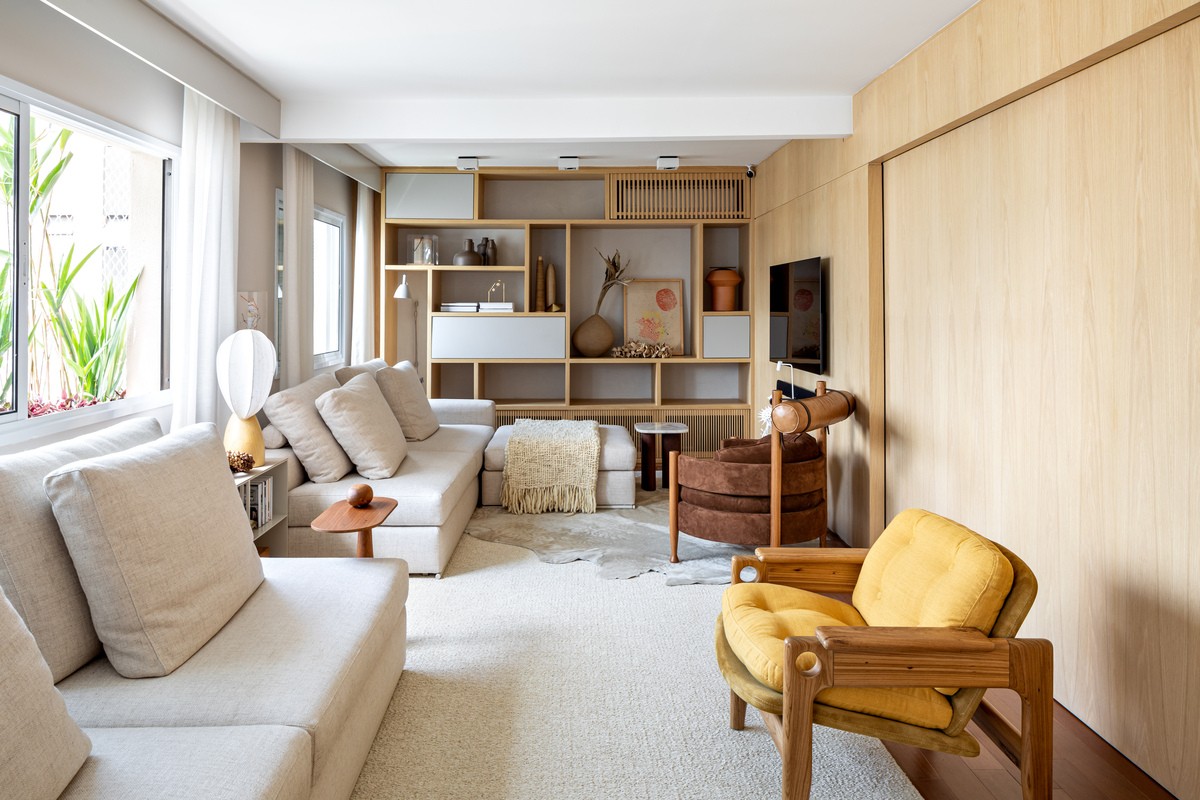 During the renovation of this apartment in São Paulo, the couple found out that they would have a new family member living with them. So the office Three Architecture (@tresarq) was responsible for checking all the couple's wishes and adapting the residence for the baby's arrival.
The 160 m² apartment is located in an old building in the neighborhood of Moema, and had to undergo a complete redesign. Made during the pandemic, the work was interrupted due to social isolation restrictions.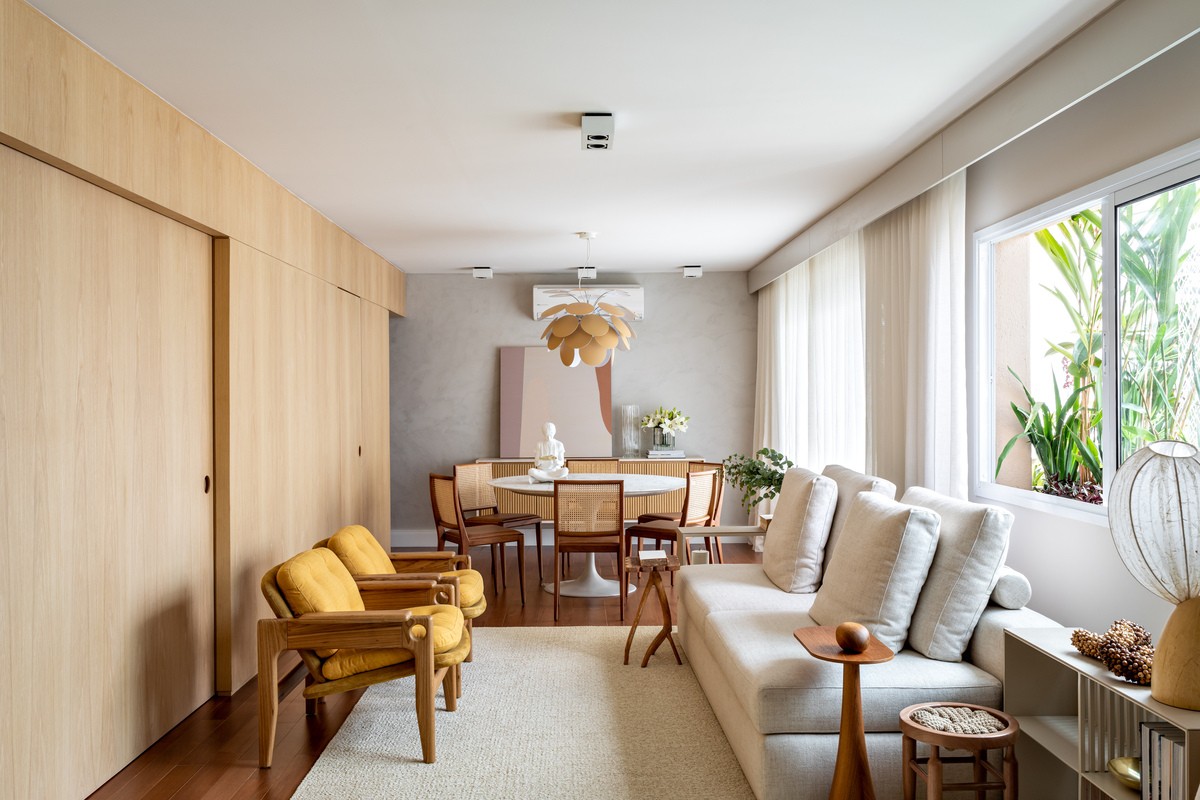 The great challenge of the project was the design of the living room, which includes a social area, dining room and TV room. In the original plan, the room was very long and narrow, so the obstacle was to create a layout smart, that allowed people to talk face to face.
The home theater, fully integrated with the living room, did not have any door to close this area. The architects did not want the space to have its 'back' to the living room, so they adjusted the positioning of the sofa. For this, a bookcase with open and closed modules was created to divide the spaces.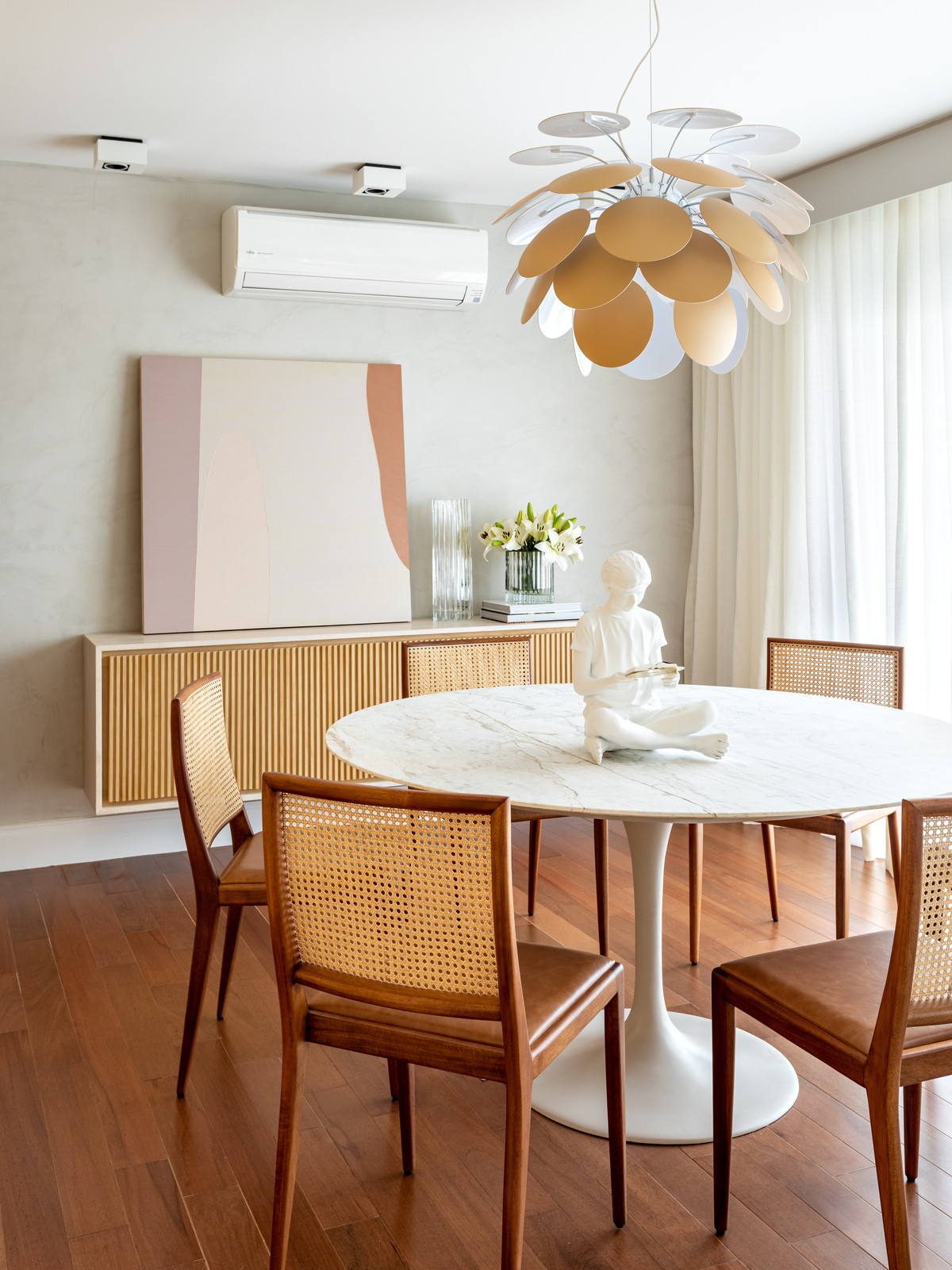 One of the main requests of the residents was a very bright house with lots of natural light. As they love to receive, they wanted the apartment to be cozy, but not feel crowded with furniture.
The couple also asked that the kitchen be integrated when necessary, but that it could be isolated at other times. Therefore, a large sliding door separates the room from the living room.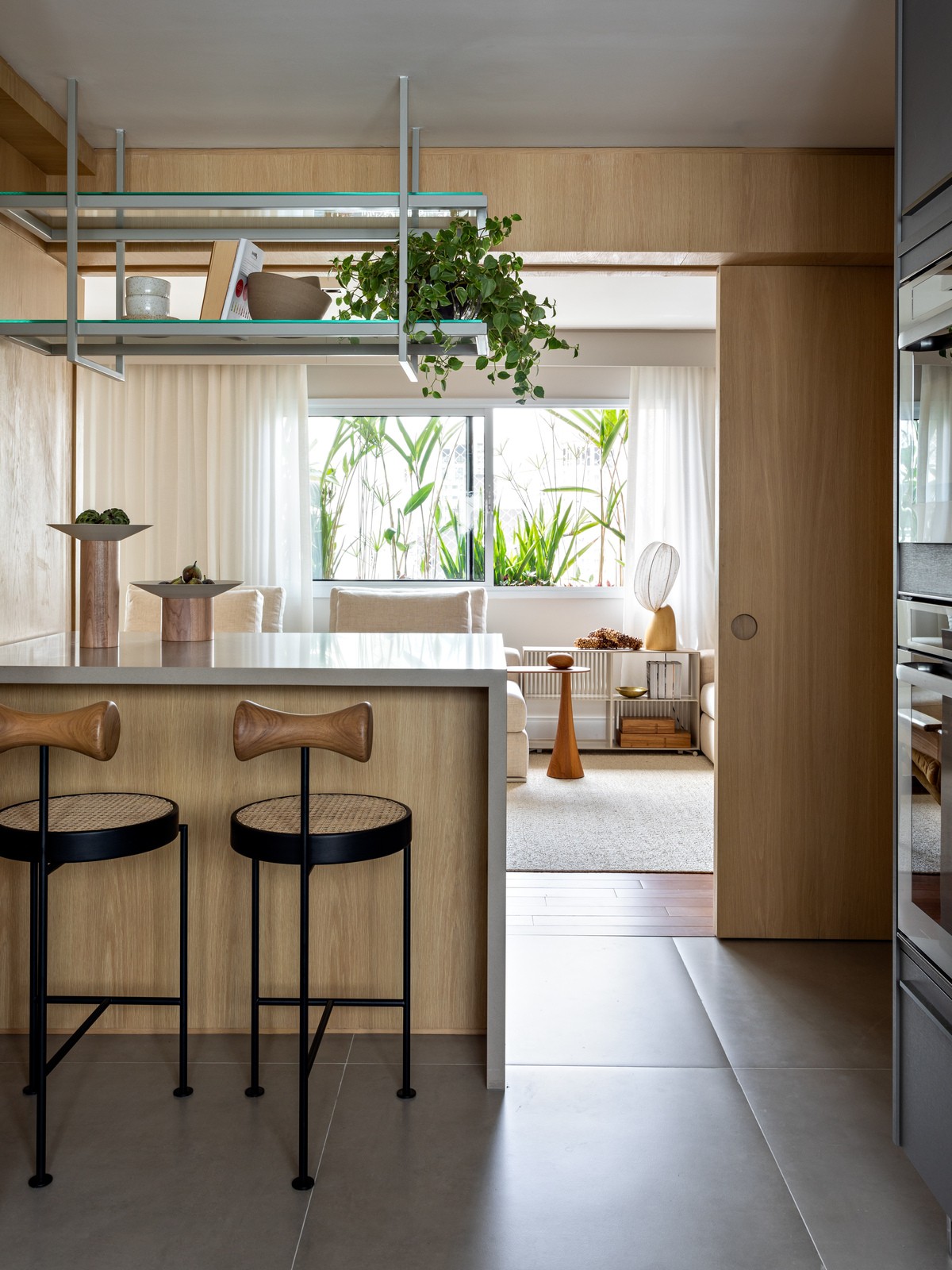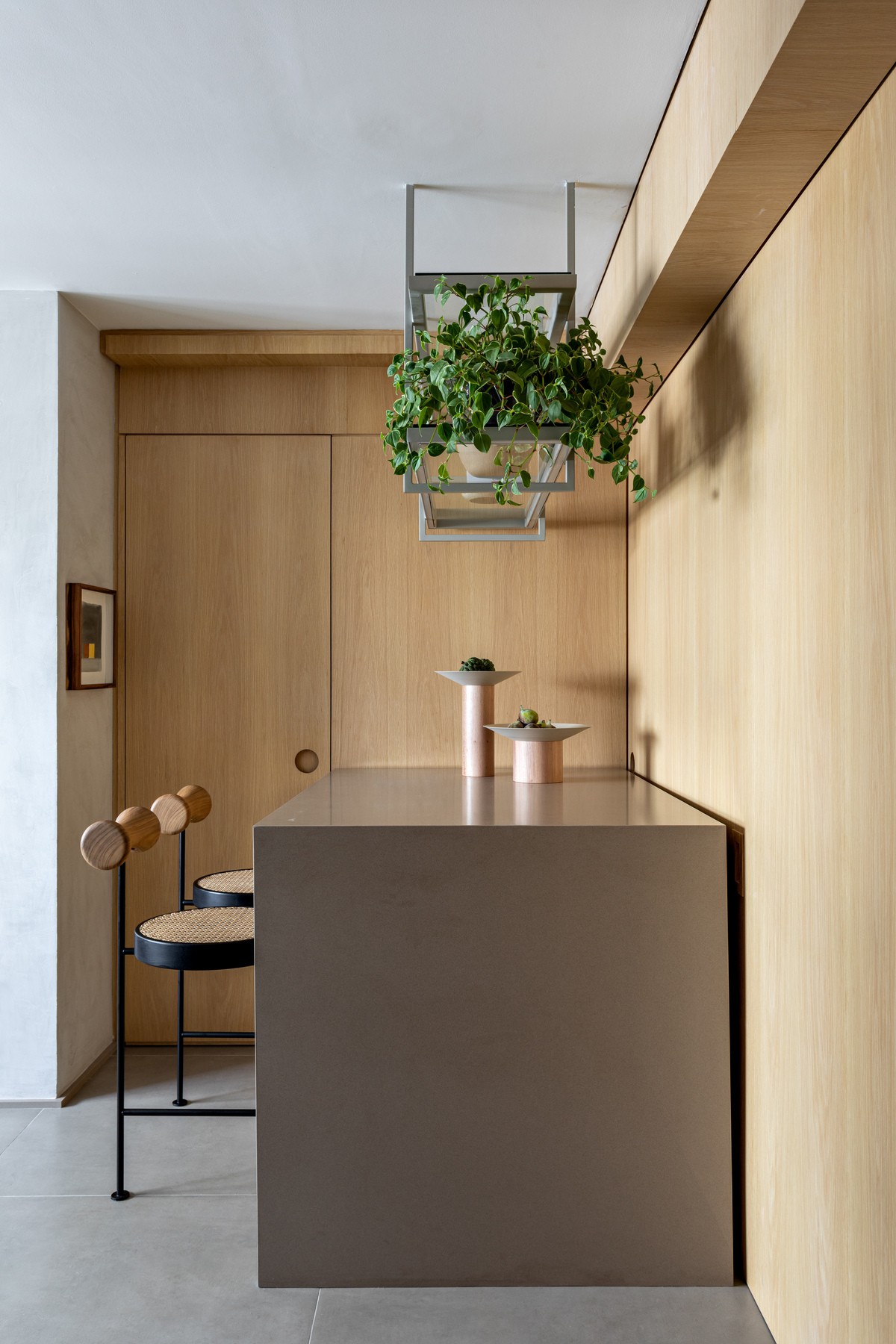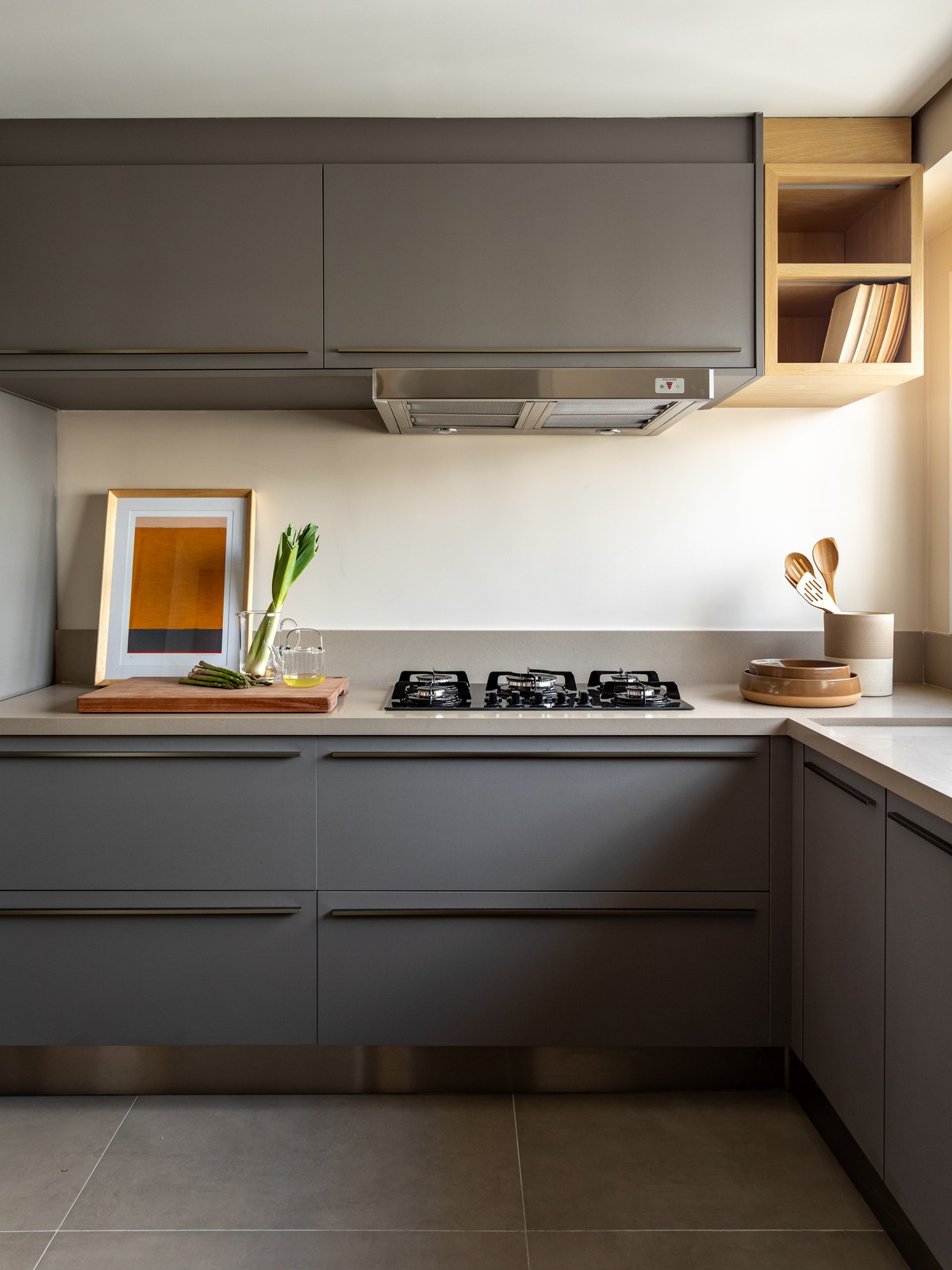 In general, the color palette of the room is light, and the darker wooden floor ensures coziness for the environment. The sideboard wall was made of very light burnt cement, and the furniture was made of linen. off whitegiving contrast in the decoration.
The intimate area has three bedrooms: double, daughter and guest. The layout of the plant was changed so that the couple could have a closet with open doors to the suite. In order not to make the space layout too small, the bathroom sink has been included in the bedroom area.